I've just started 1/400 airline collecting and posted a couple of photos in the 1/400 scale threads. In that post I mentioned I'd been building model aircraft for years, mostly US Navy birds.
I thought I'd post a few photos of my builds here. Just want everyone to see, while I'm new to die-cast airliner collecting, I've been an aircraft guy for a long time.
A Hasegawa 1/48th F6F Hellcat. Kit was modeled after the Hellcat in this well known WW 2 Pacific USN Carrier photo.
Notice the "096" roughly painted on the cowl. Grumman painted the last three digits of the a/c bureau number on each aircraft. The squadrons usually painted them out, but things were rushed aboard the USS Yorktown so the fighters went into service as delivered.
A Grumman F3F-2 fighter.
A Grumman F4F-3 Wildcat fighter.
A French SPAD.
An AH-1Z Viper of the USMC for something modern.
A UH-1Y Yankee USMC Huey.
And so that they aren't all military, a DC-3.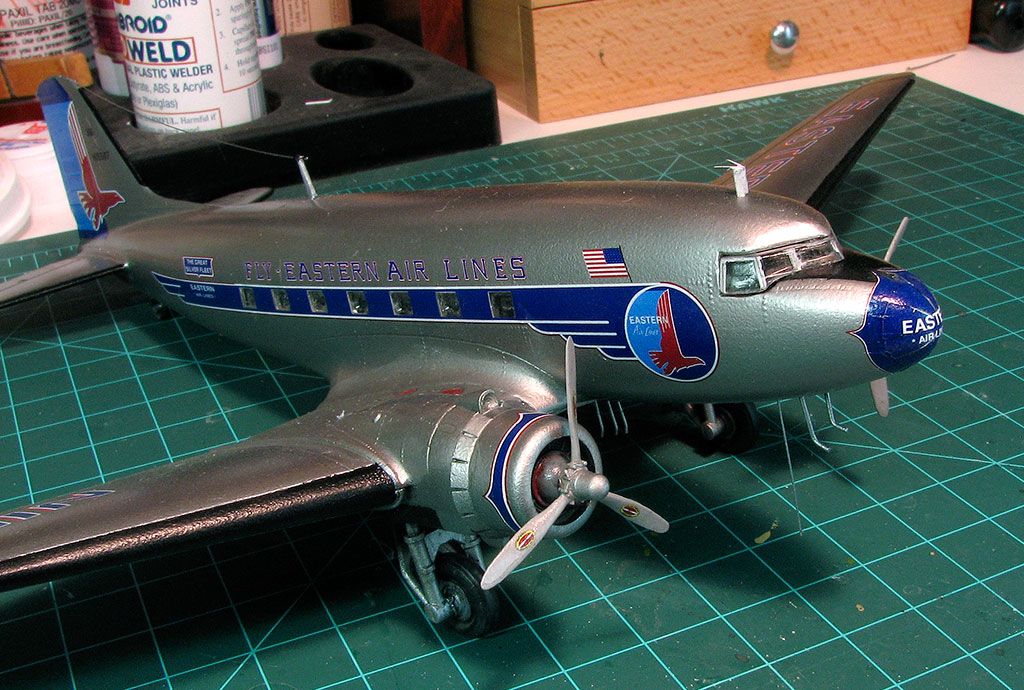 24V