Quote:
Originally Posted by
Charter

The photo of the Vietnam Airlines B787 is amazing, the beautiful livery makes it even more spectacular!
Thank you for your kind words, Charter! Indeed, the livery is absolutely stunning and also elegant!
It's time for another update featuring my new arrived models. I'm apologize that some of the diorama's shots might be a bit boring because i'm lack of GSEs.
First,
UNITED 33
was ready for push-back to Tokyo-Narita. This sector is operated by
B737-824 Split Scimitar
while the NRT-LAX will be operated by the Dreamliner. This flight is like some other Asian flights operated by United, for example UA179 routing EWR-HKG-SGN.
Second, the Middle East meeting at my airport with
Qatar Airways First A340-600HGW
was pushing back as
QATARI 981 Heavy
to Doha Hamad while in the background
EMIRATES 298 Super
has just arrived from Dubai.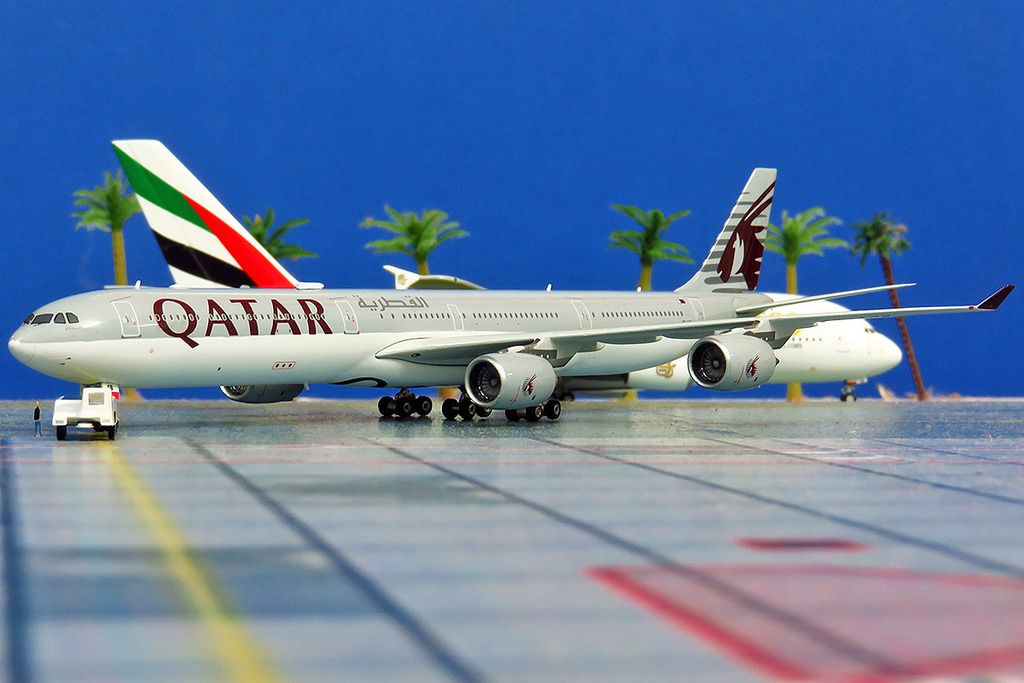 This must be my most interesting model in my collection -
U.S Air Force B-2A
stealth bomber by Seagull Models. FYI, the B-2A was developed in order to pass the enemy's defense - Soviet Union at the time it was developed without any notice then drops bomb and back to the states! Of course, when it was rolled out in the late 1980s, it's already near the Cold War end. But the aircraft has done great jobs... B-2A is also known for its high operating cost as well, she needs to repaint and check carefully before every flights to insure her stealthiness.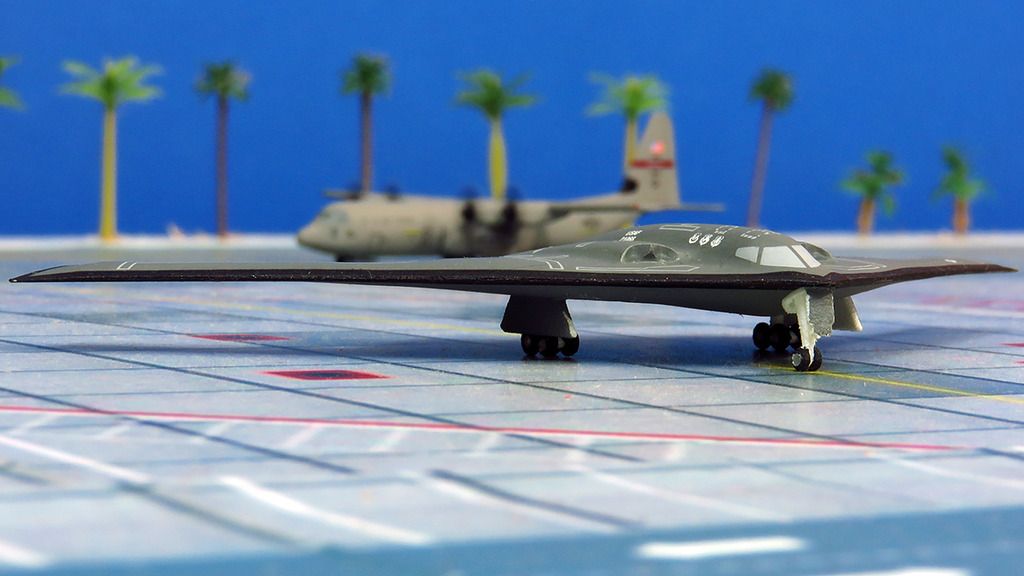 The great
C130J-30
- stretched version of the improved C130J operated by Rhodes Island Air National Guard with its ramp being deployed for her self pushback. This is the only C130 model in 1/400 scale with exchangeable ramps.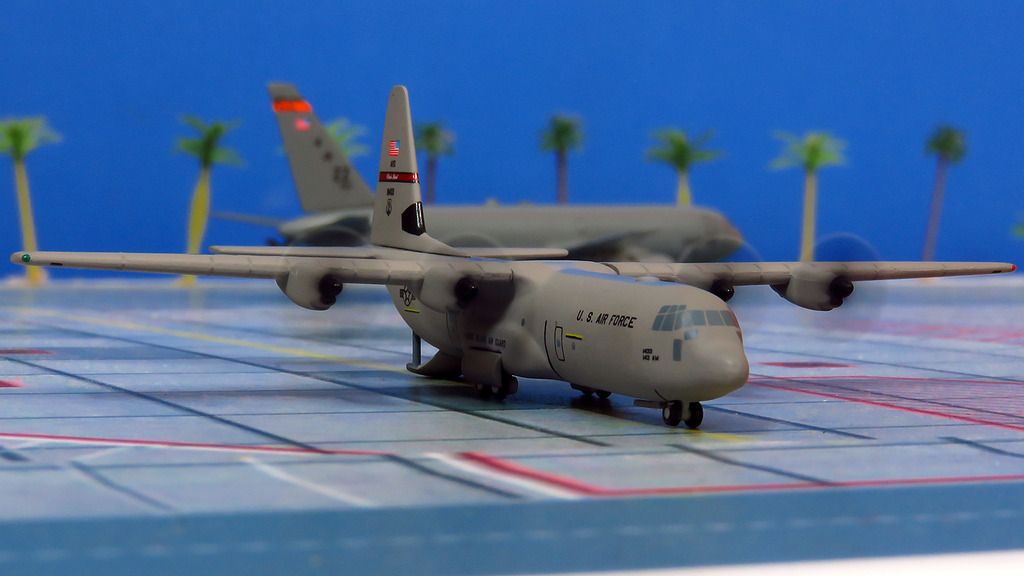 The mighty
An-124 Ruslan
is here! From Ulyanovsk to deliver some cargo,
VOLGA 2312 Heavy
was taxiing to the ramp. This pic featured RA-82043 - an AN-124-100 which can carry 120 tonnes of cargo while the upgraded AN-124-100M-150 can carry up to 150 tonnes of cargo.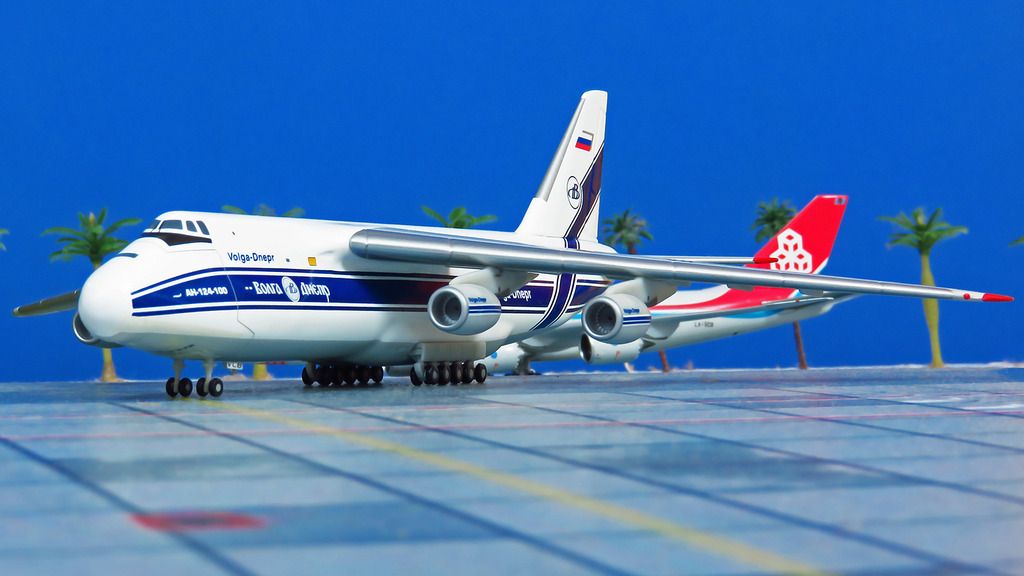 Qantas has recently launched flights to my airport using A380-800 with 3x weekly flight from Melbourne and 4x weekly flight from Sydney. VH-OQE seen here being pushed back for her flight to Sydney.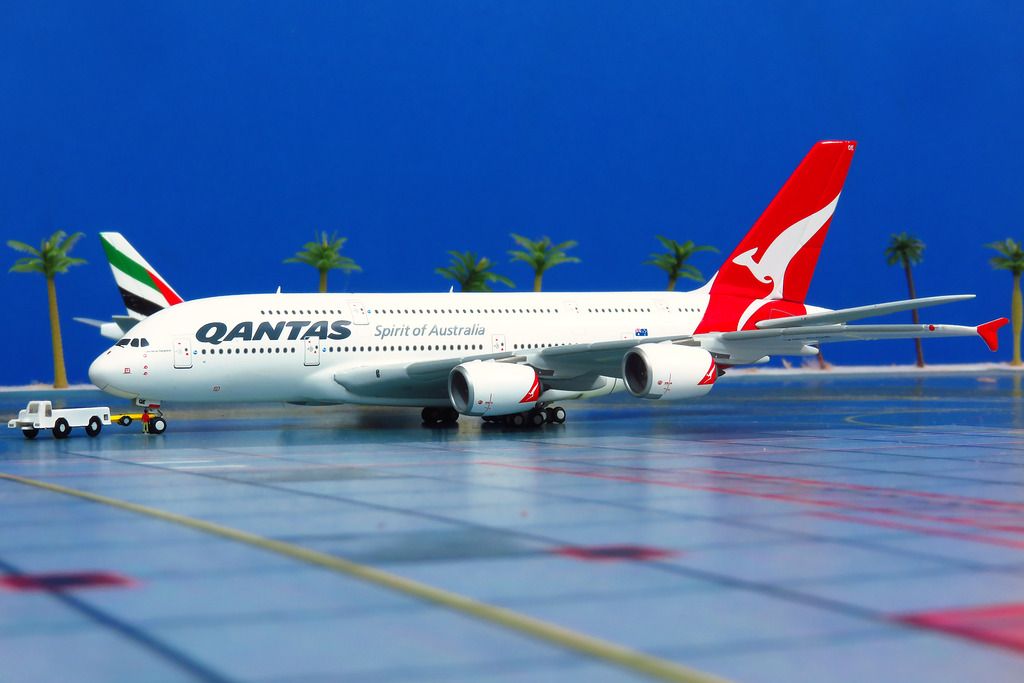 Last diorama shot in the batch is
FAA Convair 580 N49
with the spotters gathering around.
It's time for some outdoor photo.
First, Thai has ceased service to my airport due to low demand and lack of interest. The last flight was operated by
B747-400
HS-TGX with callsign
THAI 553 Heavy
back to Bangkok Suvarnabhumi. I hope Thai will operate to my airport soon....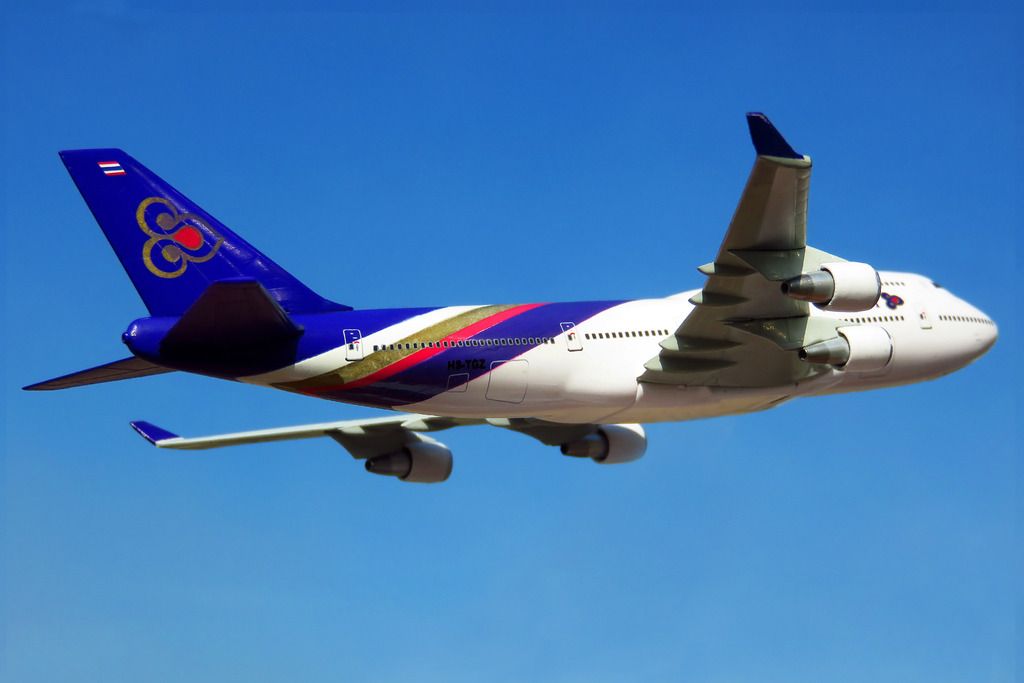 A newcomer for my regional fleets -
Kulula B737-400 ZS-OAG
with
Zippy
livery. She will be transport personnel to mines after being certified.
Last but not least, an extremely awesome flyby performed by
KC-46 Tanker
of
US Air Force
. KC-46 Tanker is the modified version of the passenger B767-200.
I hope you all enjoy my photos! Please leave me a comment for further improvement of my photos.