Time to upload my latest aviation arrivals. The timetables and more magazines. I have to first thank Wunderk for giving me all these timetables, magazines, VHS's and other aviation material they are amazing! So right now I have about 5 shelves full of timetables and another 3 with magazines and the VHS's. Also the timetables I do show close-up are obviously not all of the ones that I have.


Enjoy!
First set is all the random airlines that I only have a about 1 or 2 timetables from each of them:
The best ones out of this set:
1: AOM from 1995, ValuJet (before AirTran) from fall 1996, Air Zimbabwe and TAESA from 1994.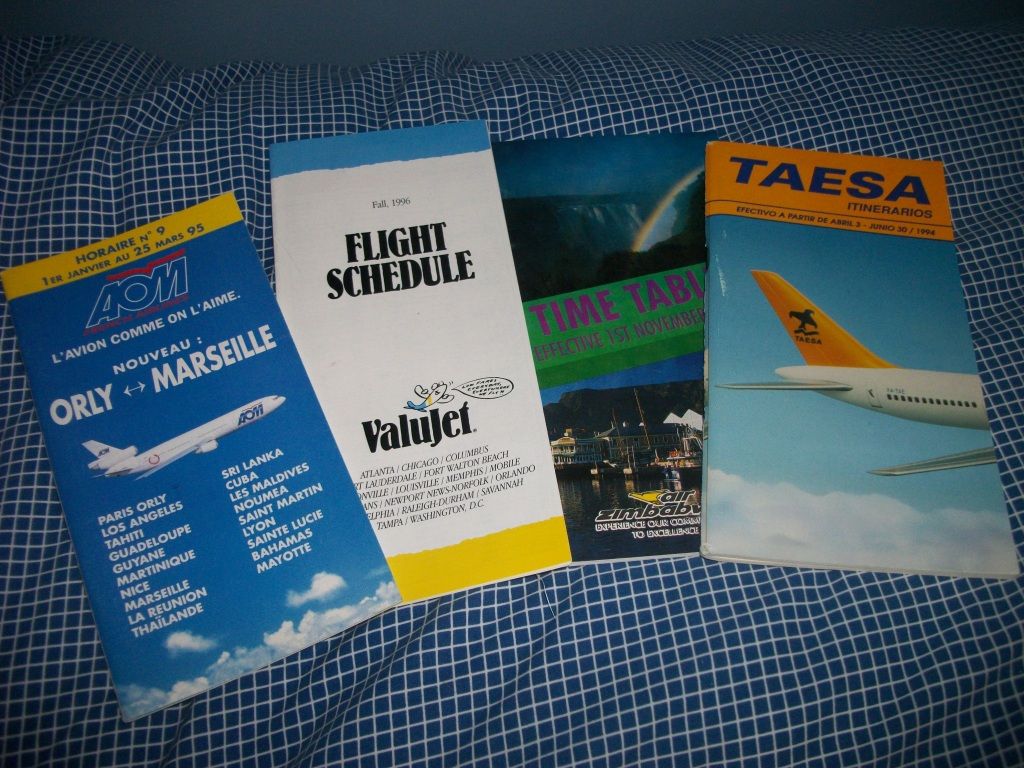 2: Air Astana from 2008, Mahan Air from 2005, Rossiya Airlines from 2008/2009 and Emirates from 2010/2011.
3: Azerbaijan Airlines from 2003, Spanair (RIP) from 2001/2002, Nationwide Air and Access Air (?)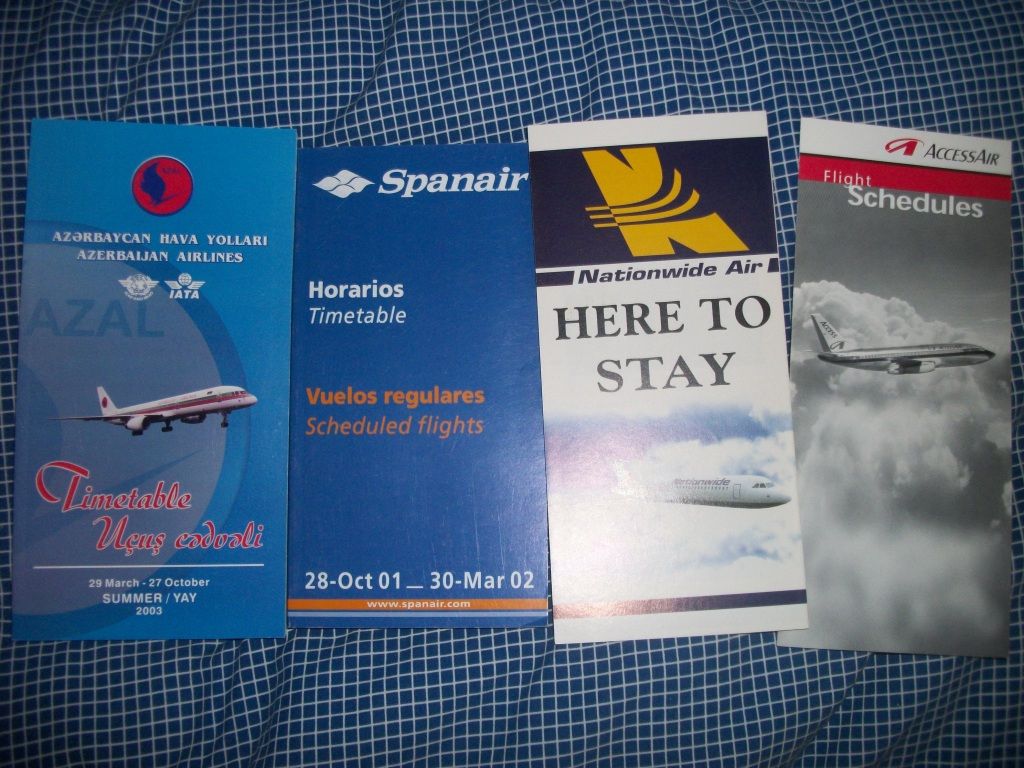 4: Yemenia from 2009, AOM/Qualifier Group from 1999/2000, Maersk Air (!) from 2000/2001 and Balkan Airlines from 1995.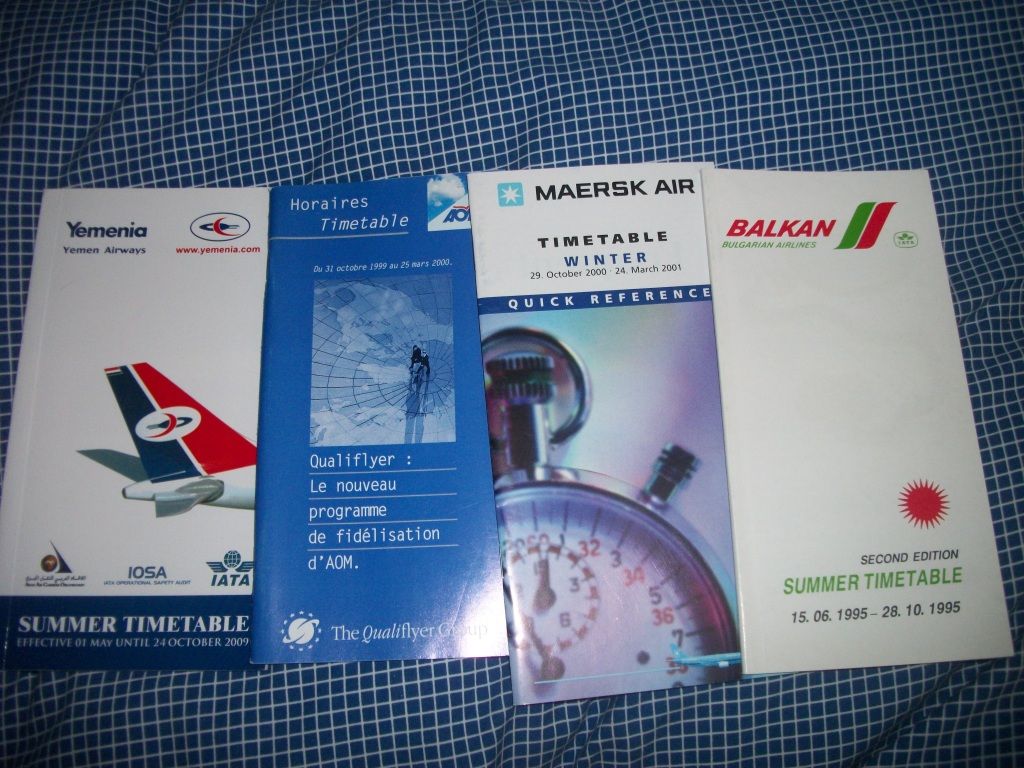 5: Meridiana from 1999 and Vietnam Airlines from 2001.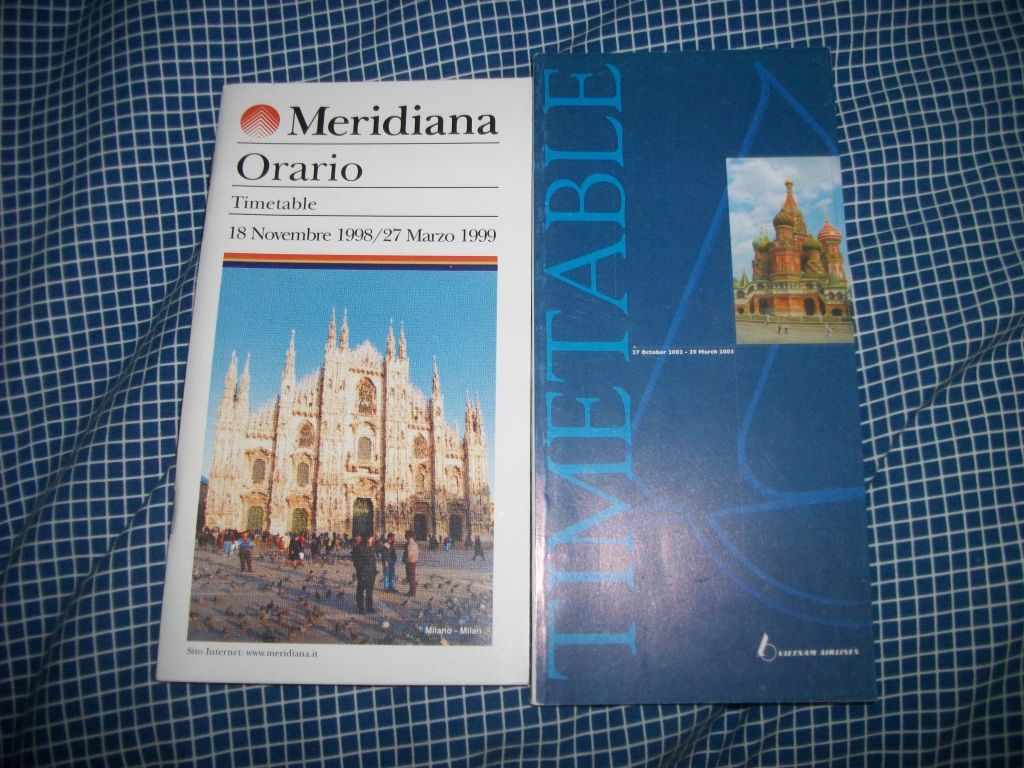 Here are few nifty Lufthansa layout charts of the Airbus A340 and the Boeing 747. Also is a pamphlet on First Class.
The Inside of the A340 version: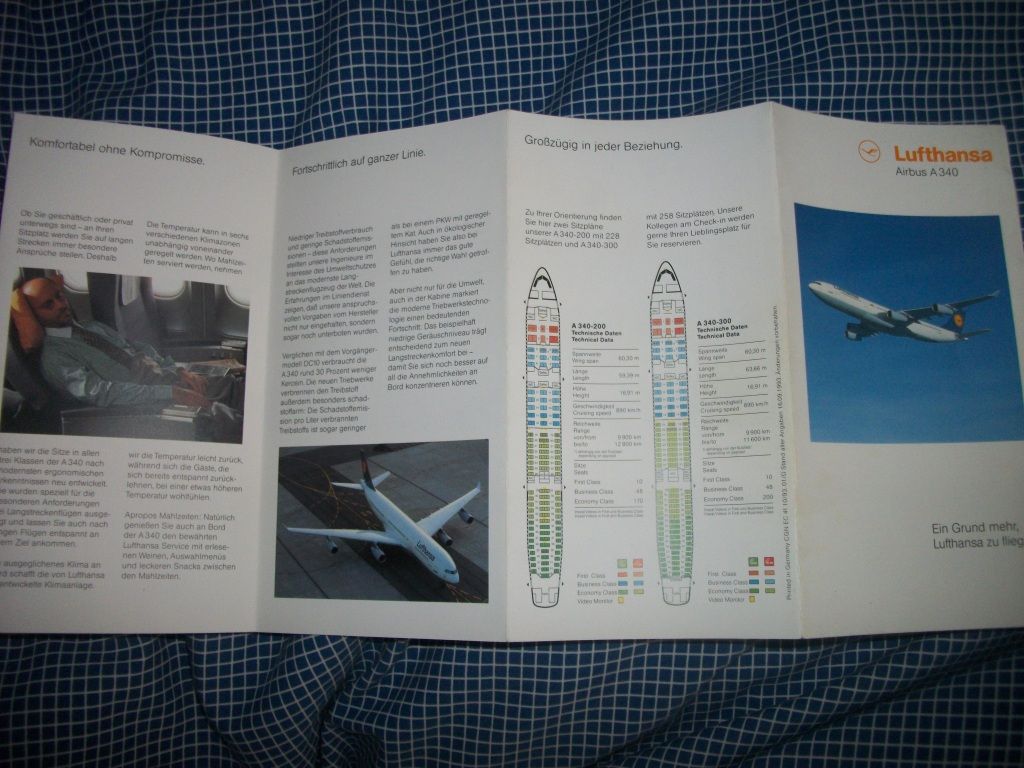 Next we've got an Air Canada First Class pamphlet (I think this is the one you can find in the seat pockets?), an Emirates menu for the Dubai-Bangkok and Bangkok-Hong Kong flights, and a whole book about flying with Cathay Pacific.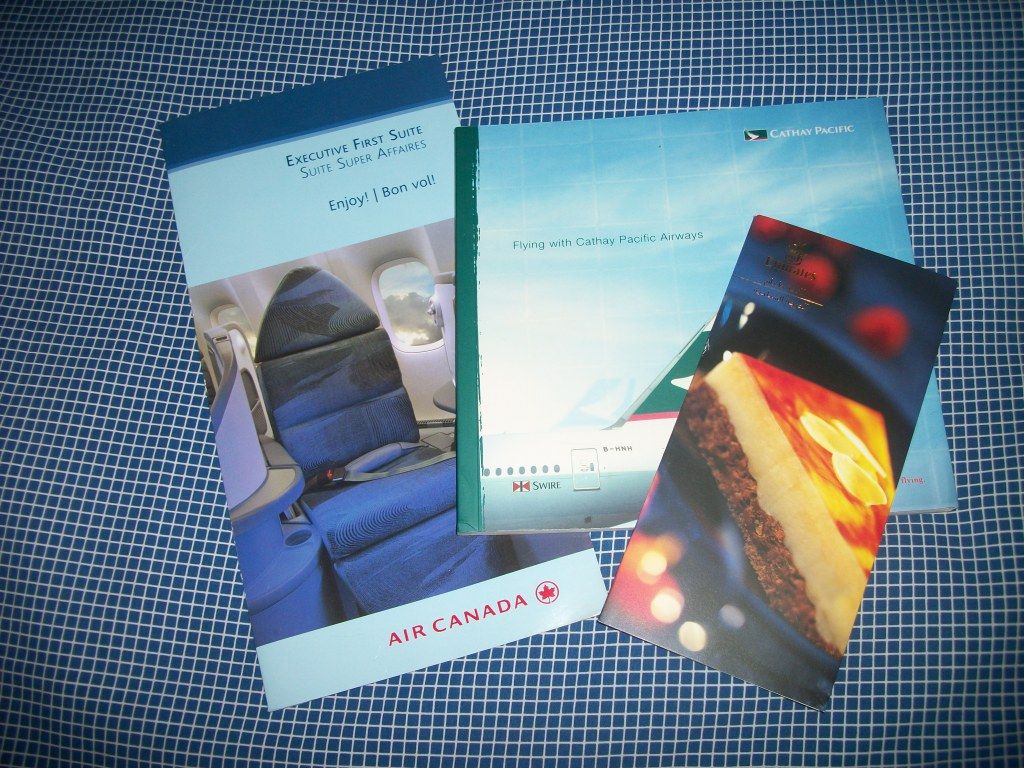 Here's the second (2nd) set of timetables. These are below my latest models display. This set has Malaysian Airlines, British Airways, SAS, Cathay Pacific, QANTAS, Air Canada, TWA, Canadian Airlines, WestJet and EgyptAir.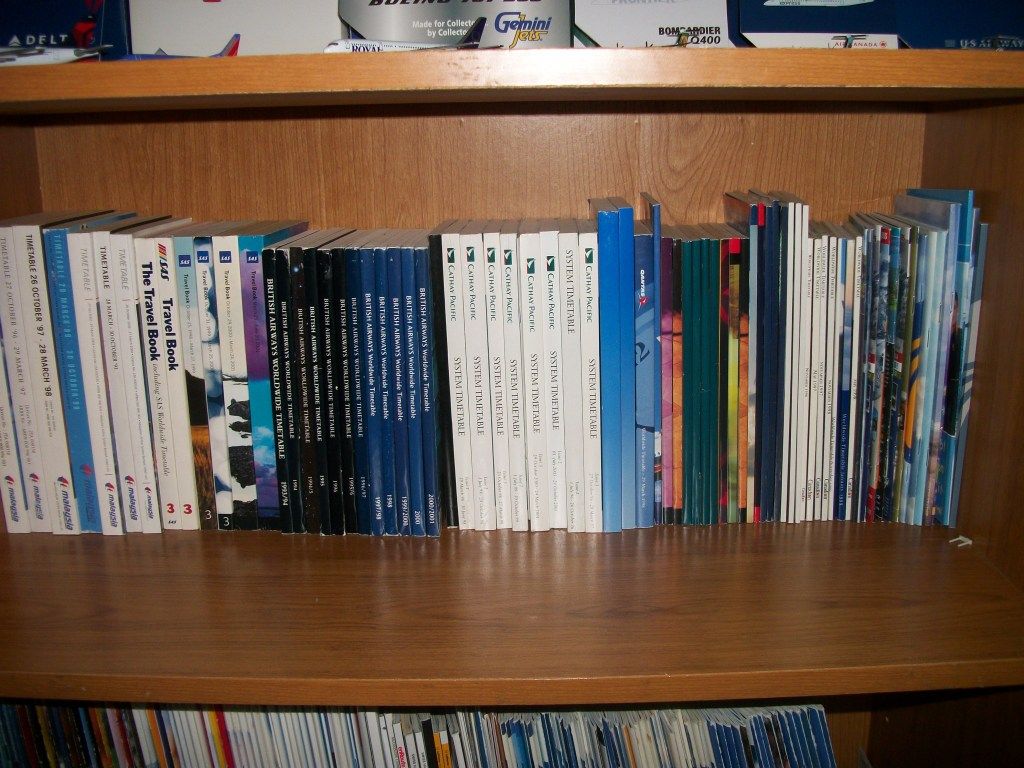 The highlights of the second set: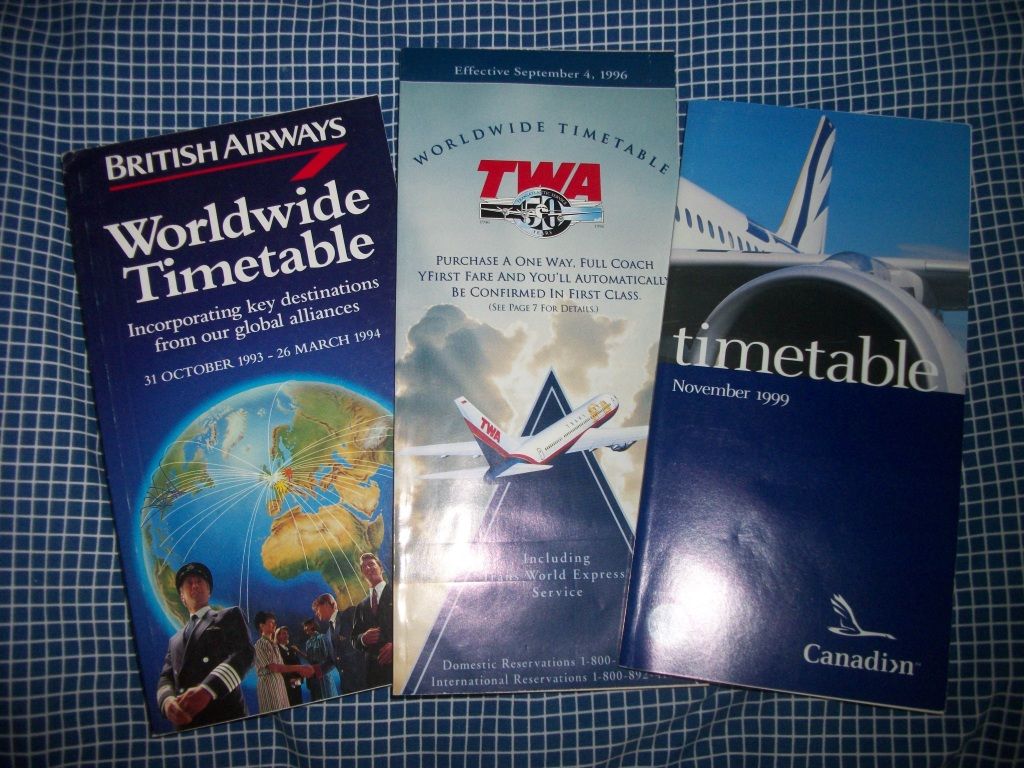 Here's different parts of the third set. The third set includes (from left to right) Gulf Air, Aer Lingus, KLM, Czech Airlines, Alitalia, Aeromexico, Mexicana, Northwest Airlines, American West, USAir, Continental Airlines, United Airlines, American Airlines, Delta, Thai International, Air Lanka/Sri Lankan Airlines, Saudia Arabian, Varig, Midway, AirTran and Frontier (I know there's a few more I can't remember).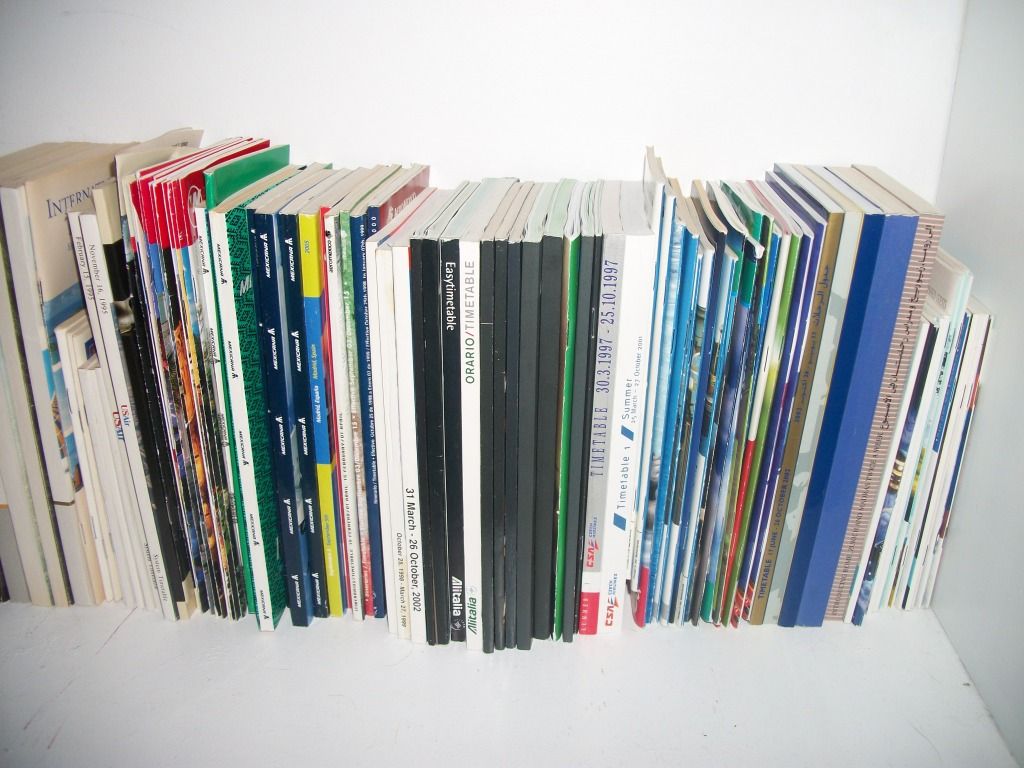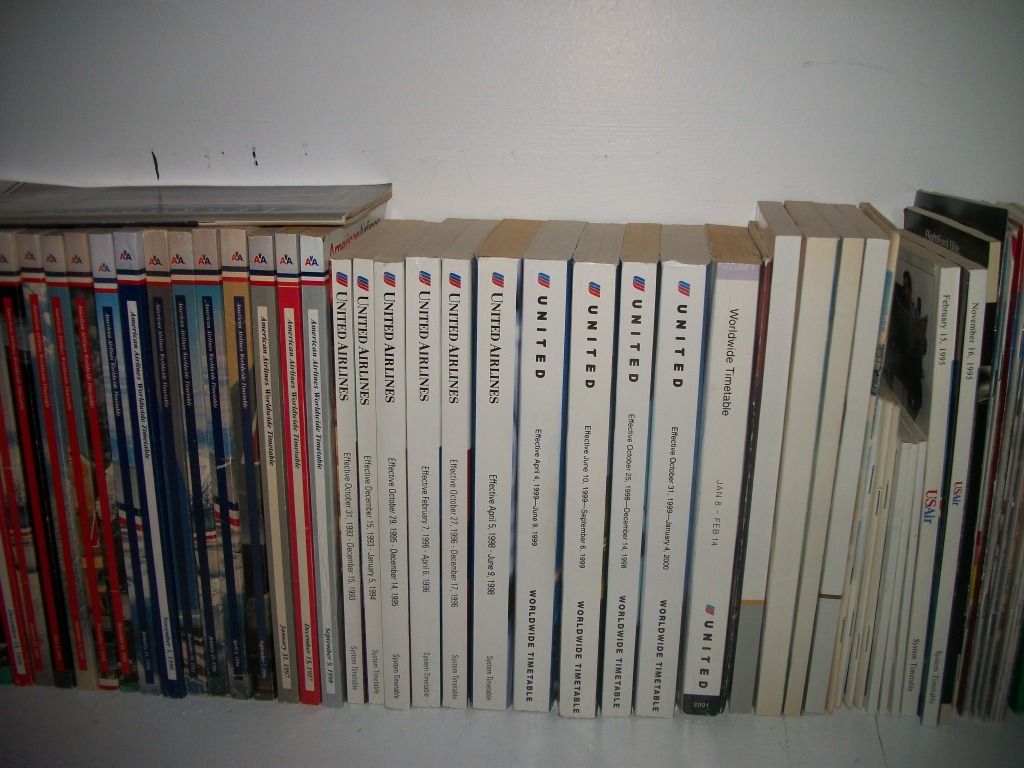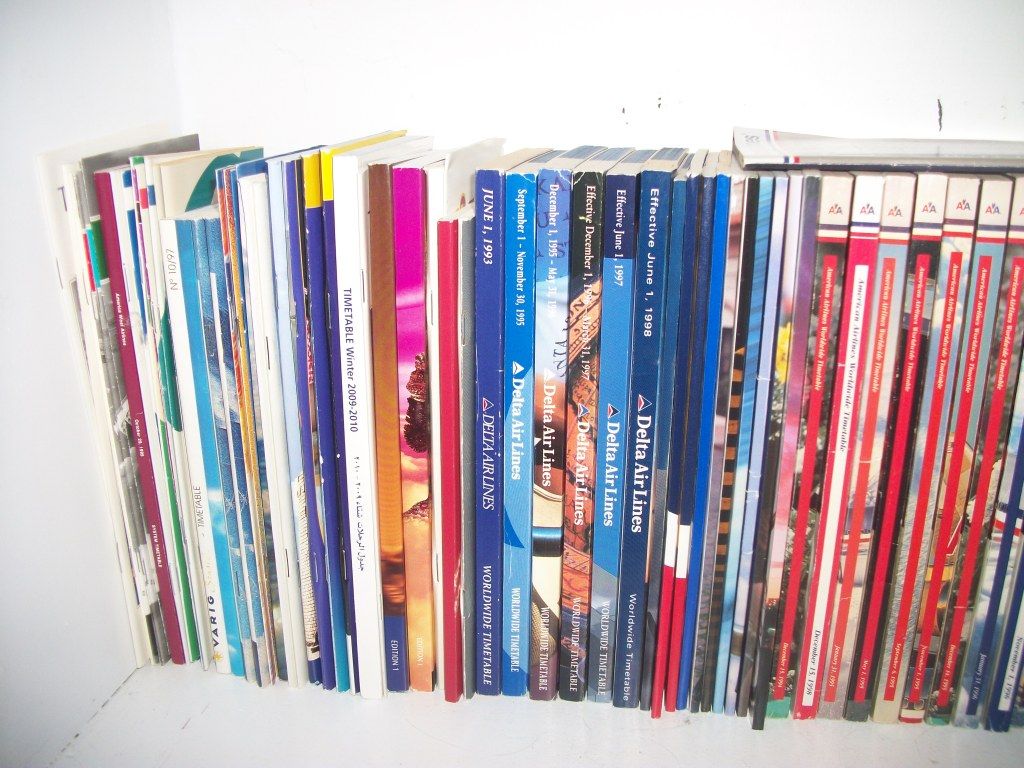 Highlights of this set: Thai International from '05, an old Frontier timetable from when they operated the 737-200's and -300's, Air Lanka from 1994 and Saudia Arabian Airlines from 2003/2004.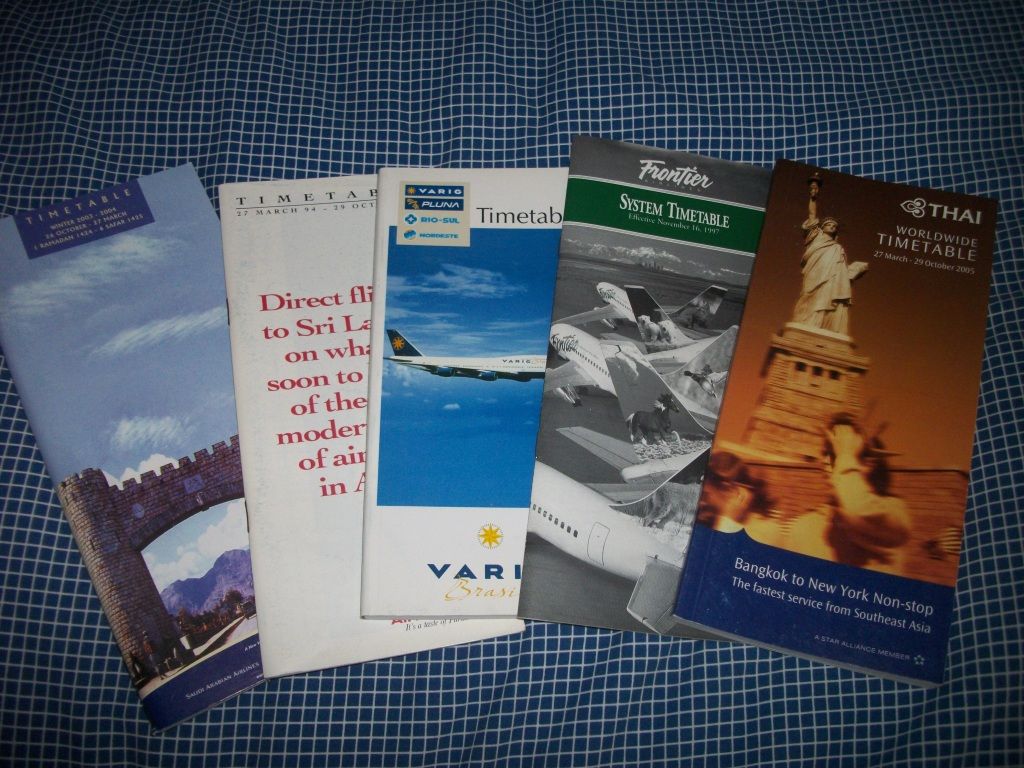 Now, here is two of the best things I received: OAG timetables for North American (March 2004) and Europe/Africa/Middle East (March 2000). They list every carrier and every flight in that region for the time period and include aircraft type, flight number, carrier, arrival/departure time etc...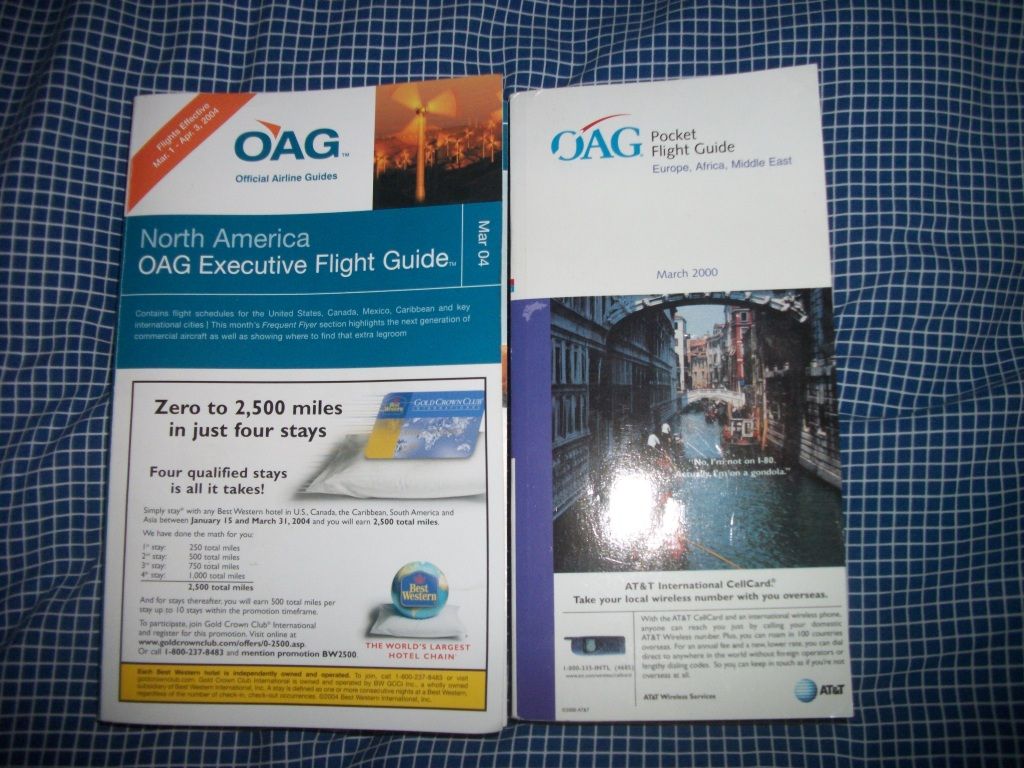 The VHS's (JustPlanes). the Toronto and Miami one's are missing since I was watching them the other night. Each one is 2hrs long and filmed in digital quality. They are surprisingly clear for VHS's.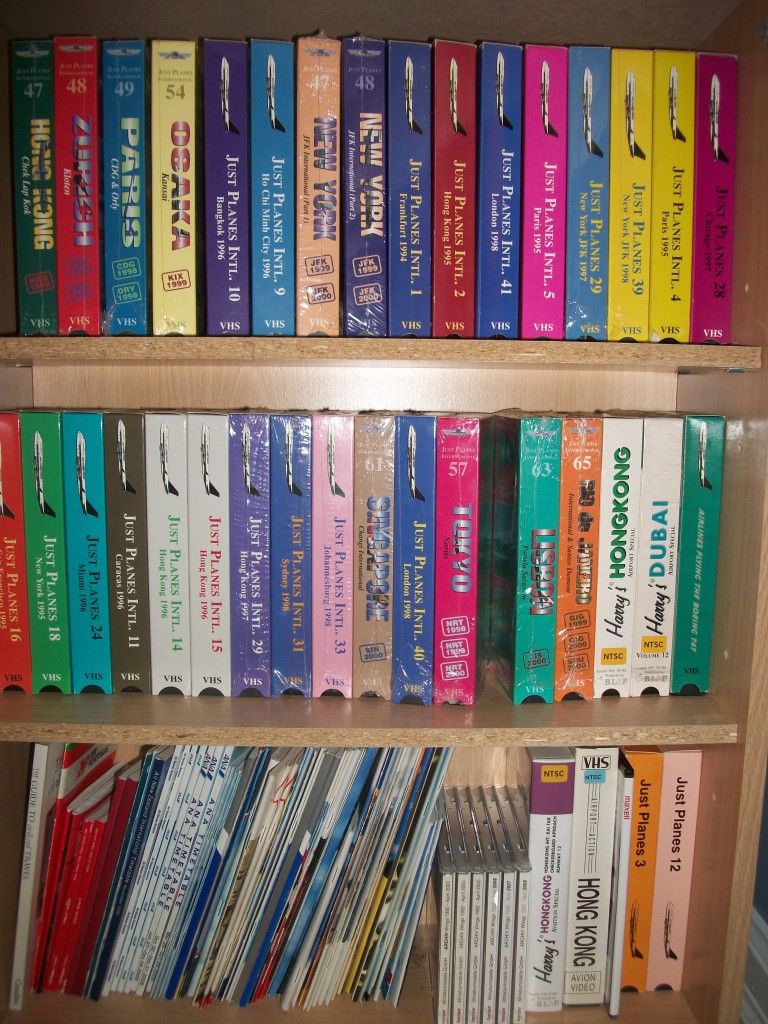 Here are several New York Airport timetables from the 90's