For everyone's viewing pleasure, I figured I would pass along tihs brief compilation of photographs of various hosties from various airlines in various states of dress (or undress, as the case may be) positioned alongside various jet engines. I hope these photographs can be enjoyed for their artistic contributions as opposed to immediately being dismissed as exploitative.
Remember, all of these women posed on their own free will. God love 'em!
"There are no victims. Only volunteers."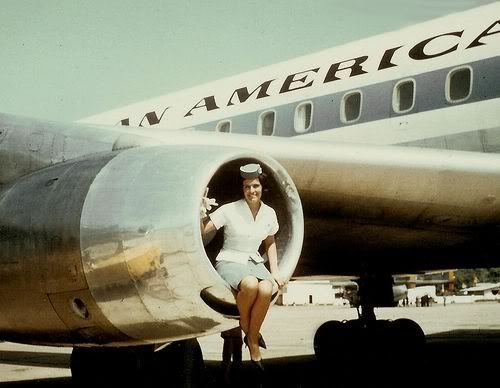 Apparently this is what started it all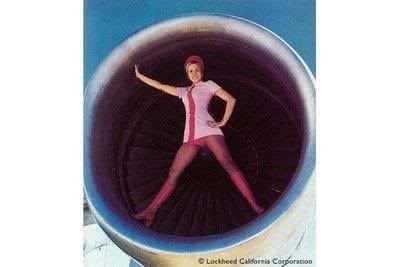 This pretty lass worked for PSA -- in reference to their stews, that was known to stand for Pure, Sober & Available!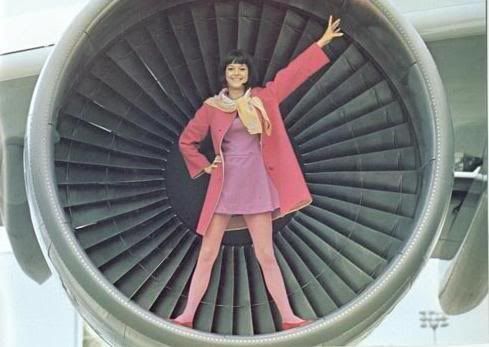 A Braniff Hostie. They used to have a slogan, "If you've got it, flaunt it!" Way to go, Braniff! Too bad you're still not around . . .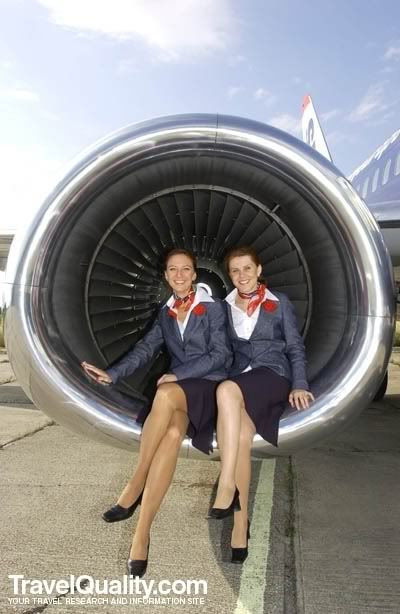 Look! It's the Double-Mint Twins! Double your pleasure, double your fun!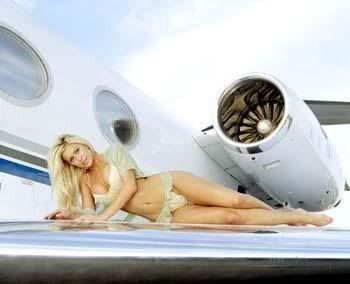 Ah yes. There are certain advantages to flying smaller, private jets as opposed to the big commercial airlines. Namely, the flight attendant-to-passenger ratio is better!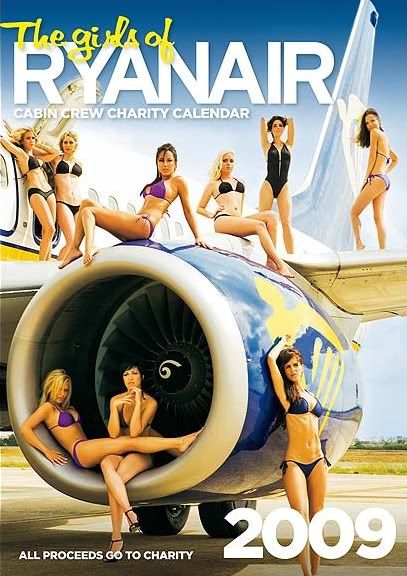 What can we say about Ryanair that hasn't been said already? I mean
besides
the expletives! BTW, that's Edita Schindlerova in the purple bikini sitting on top of the jet engine. I think she's their most famous flight attendant.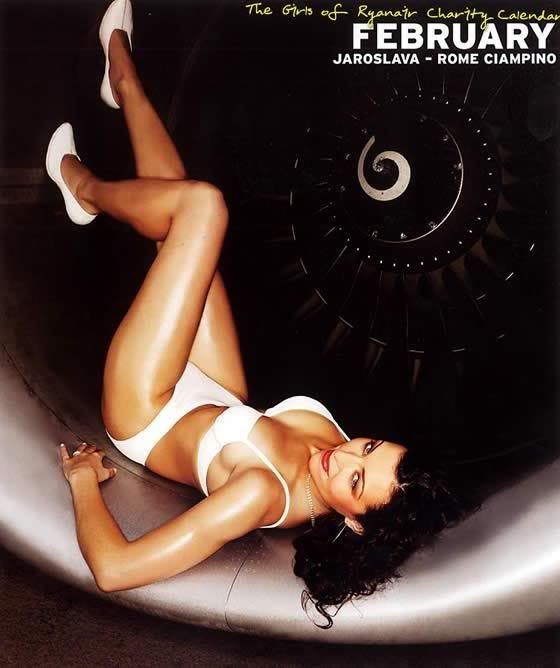 These jet engines seem to be a favorite resting place for Ryanair flight attendants. The turbine blades must keep them cool on hot days while they're working on their tans.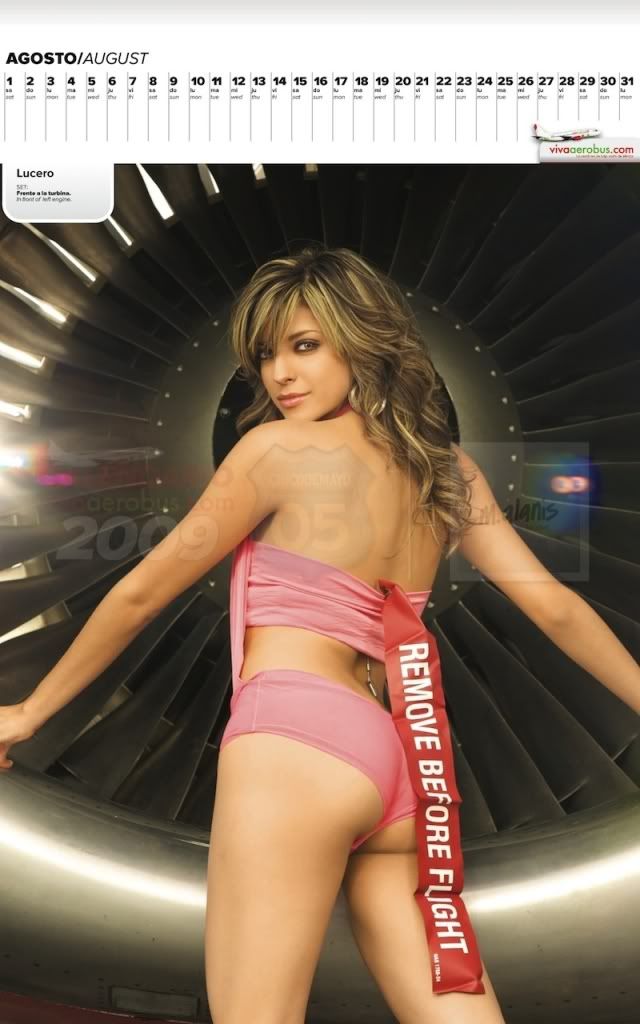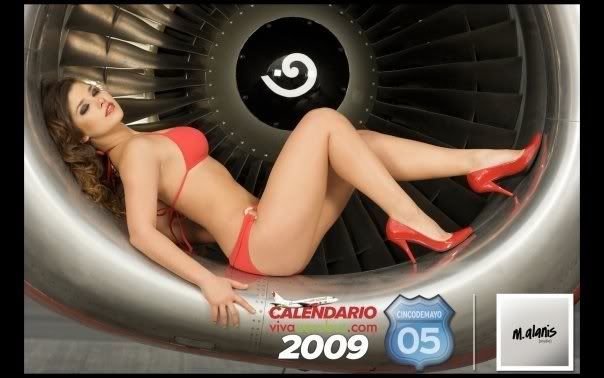 Aye Carumba! Even the Mexican airline Viva Aerobus is getting in on the action! Muy bien!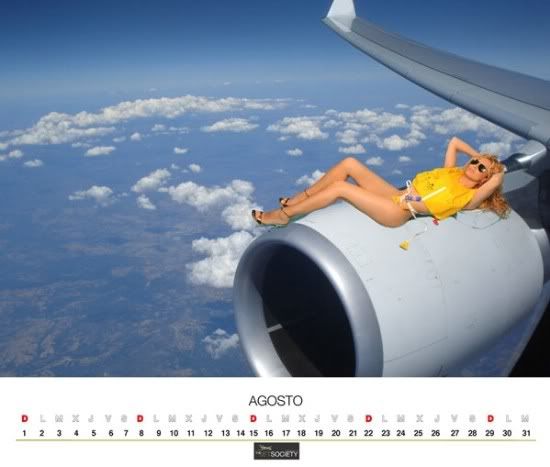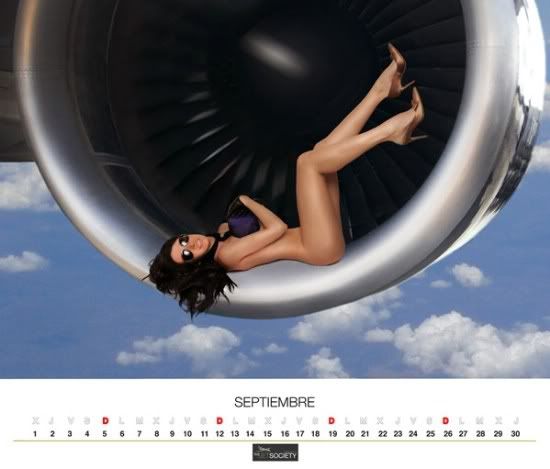 Pity the poor flight attendants of the defunct Spanish airline Air Comet. They had to pose for a calendar to generate some income because their bankrupt employer stiffed them on their paychecks! Talk about
REAL
exploitation!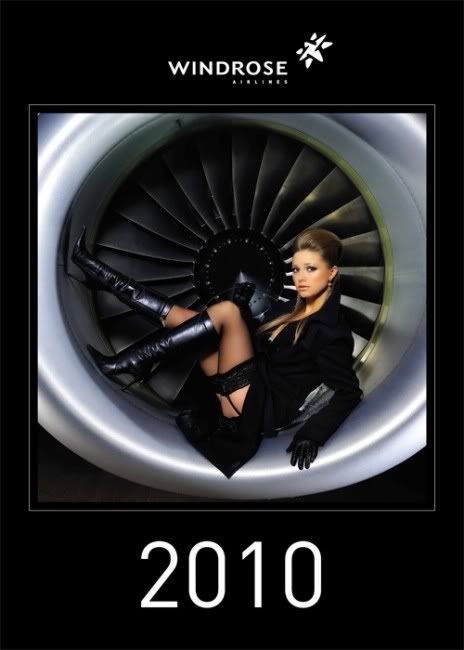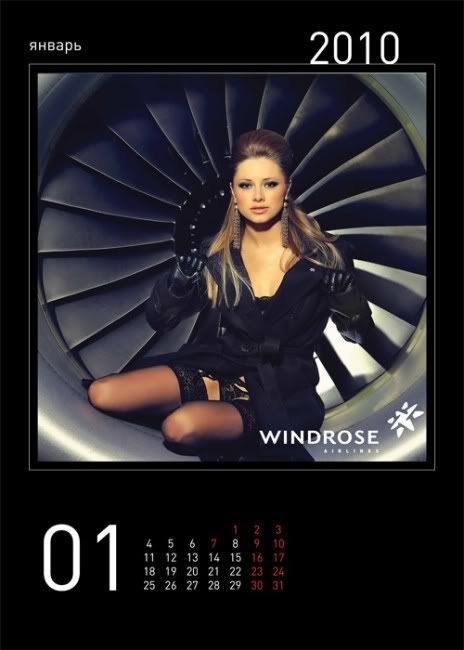 Not to be outdone by Aeroflot, the Ukranian airline Windrose also jumped on the hottie-flight-attendant-calendar bandwagon. It's so nice to see that the former USSR is embracing all the decadent things the West has been familiar with for decades!