Your customs skills are great and you really are now - with Sergio - the master. Please note that what I will say below is not for criticizing you, but I think you can become even better if you pay attention to few details. I will take the A320 Volotea as example.
Notice that the stabilisers are not white too.
Now then, the tail pattern is quite different. First, the pattern it self seems wrong (perhaps because of the picture). Volotea pattern is composed of plain squares and striped squares with 9 sticks. Yours seems to have only 5.
Your pattern is not placed well, or I must say the design is not good. See the picture below, your tail and the real tail are different. The difference is clearly visible with the red parts, especially at the top of the tail. This is minor, you might say, but I think this could be improved.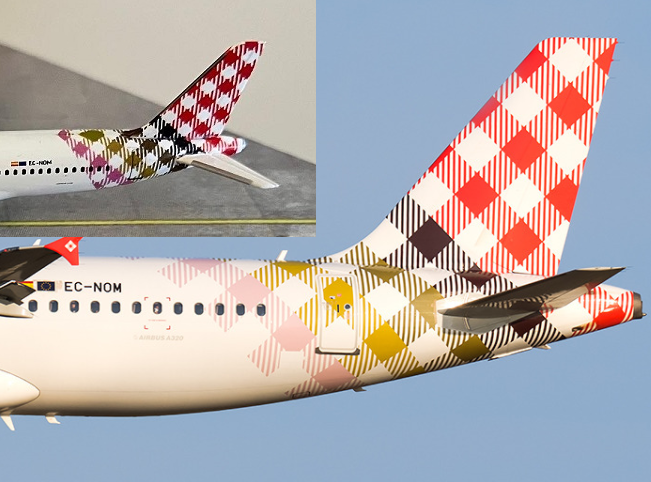 The pattern on the fuselage, near the registration is wrong too as some striped pink squares are missing.
Again, what I say is not for criticizing, but to tell you few things for you to improve. I say that, but I'm far less good than you for custom making.