Alright, so we have some more info on the series - Platz Media (F-Toy's distribution partner) in Japan just did an
unboxing on their blog 2 days ago
with some very good photos - particularly of the NGv3 wing used.
So here's the Air-Do 767...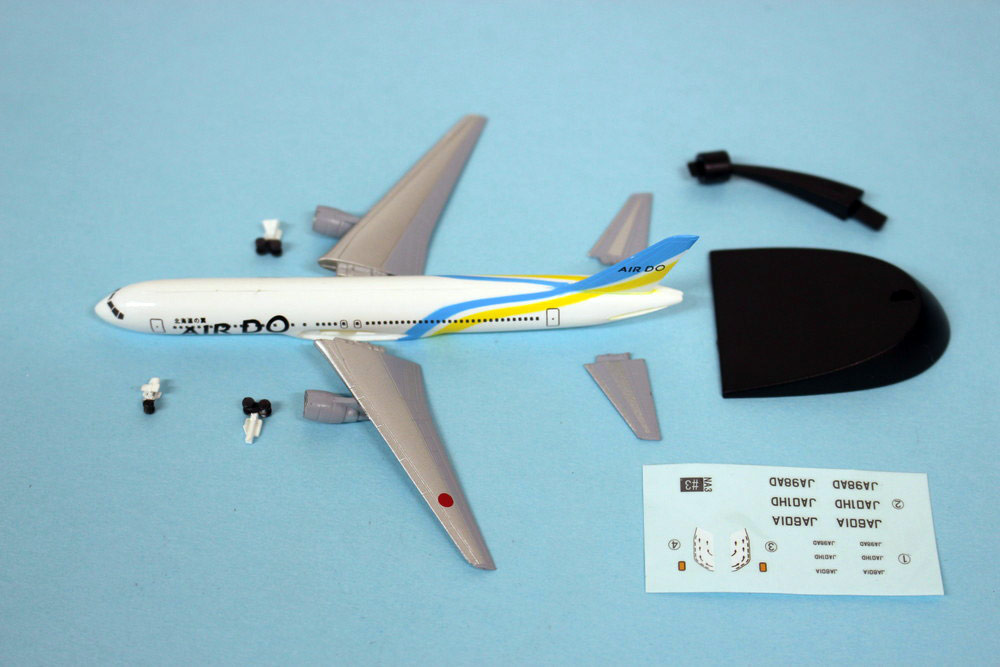 (Yes, I know. Someone really should put the mold out to pasture. You can see the join seams readily)
Here's the Skymarks 737-800 with the new NGv3 mold.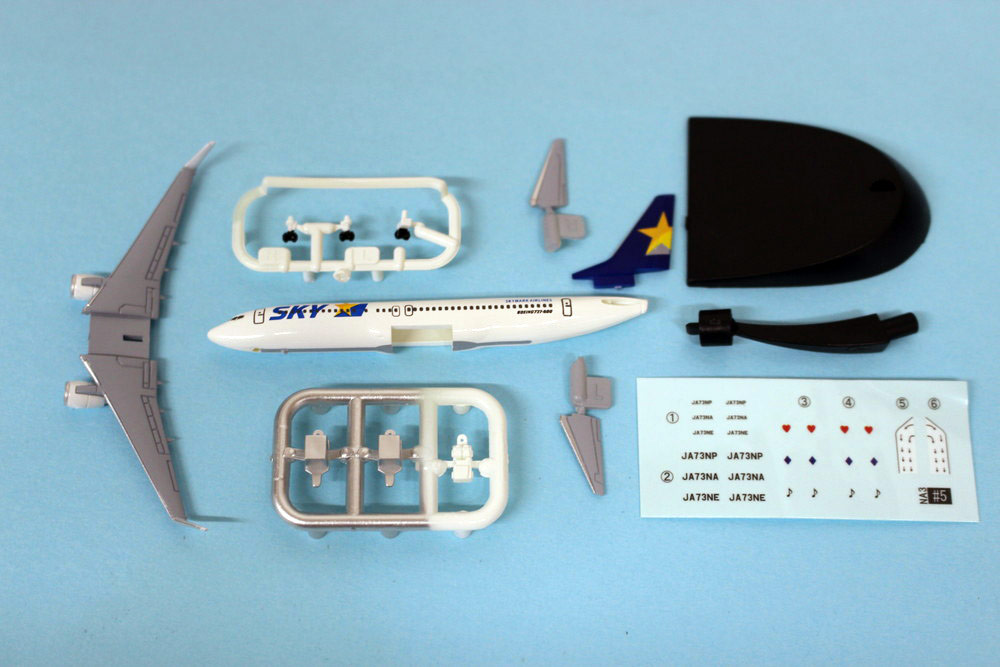 Note some very interesting changes - the fin is no longer a part of the 737's fuselage (so this is definitely a new fuselage mold), but instead its own unique piece. My guess is that this is done for cost reasons. The question now is whether we can expect more/better lockpins on the fuselage to prevent the seams from being seen. I wonder if the fact that the photo had the fuselage on its side is...perhaps hinting something. The pylon is indeed integrated with the wings, making the nacelle a glue-on piece, which is similar to the Herpa NG4/5s.
Note that there is a set of GSEs, a luggage tug and 2 luggage containers.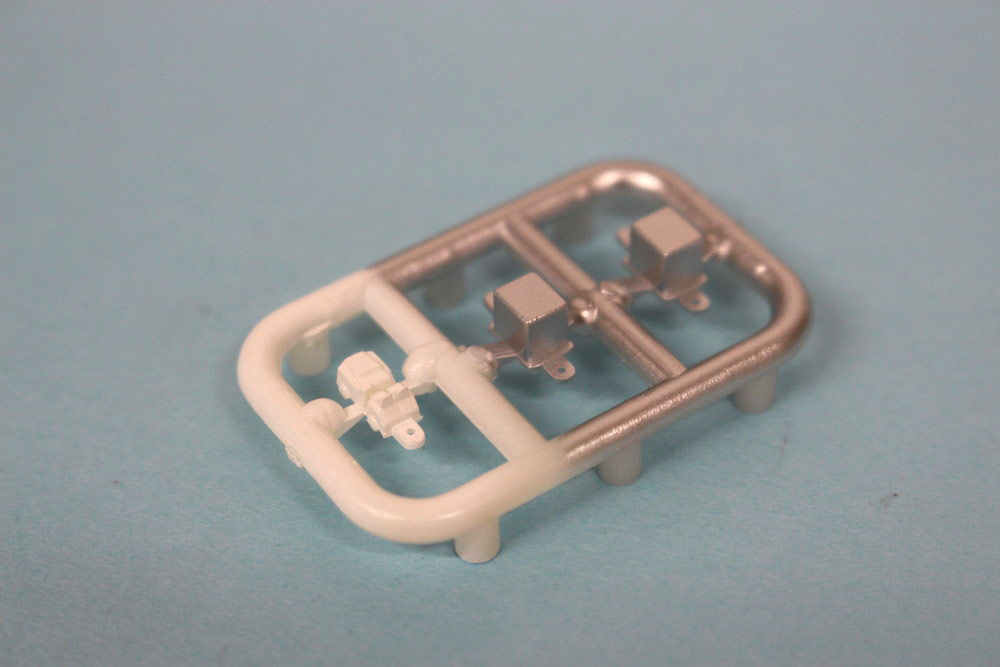 Looks rather sparse for details, but that can be fixed with decals.
The more interesting thing to note is the wings, or rather, the flap guide shock bodies on the NGv3 wing.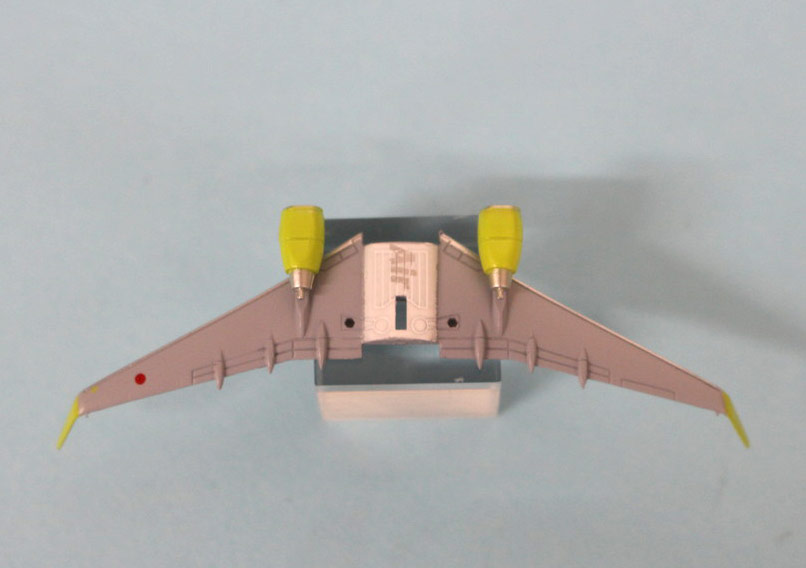 It's not as "carroty" as the NGv1, but compared to the more correct and slender NGv2s, the NGv3s have a more substantial set of shock bodies within. Here's the comparison with NGv1 and v2 versions of the wing.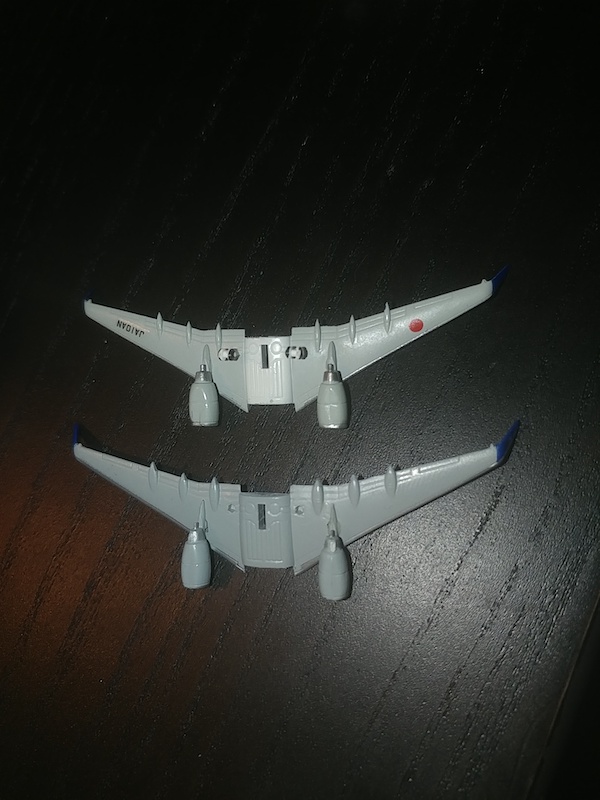 Official release dates are September 30th, 2019, available through Amazon Global shipping, Buyee, or 1999.co.jp. More photos of the Airbus 320 / ATR42 (1:300) are
available at the blog
.