So i'm back in the UK on holiday for a few weeks, whilst here i got to unpack some fresh new arrivals!
All are from Hong Kong (demographerX eBay) unless specified!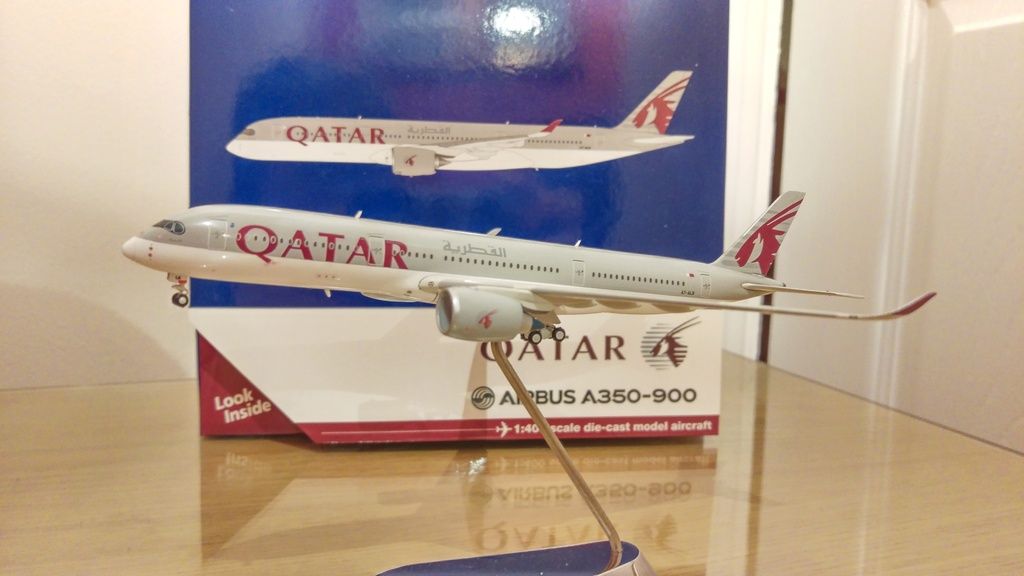 First up is the Qatar A350 by Gemini Jets, little issue with the paint under the "Q" as you might see but nothing i can't live with!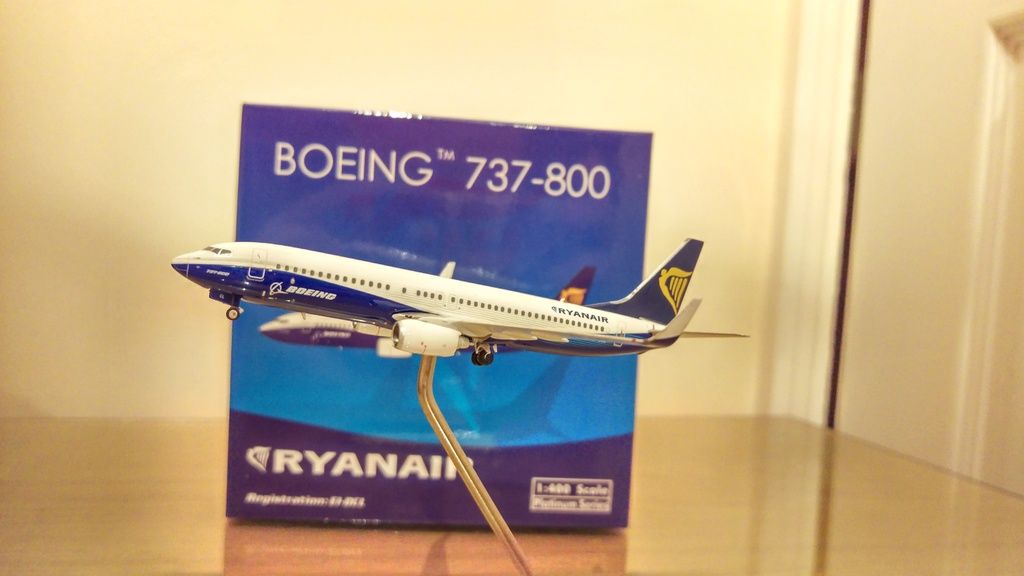 Next up is the Ryanair Dreamliner livery Boeing 737-800
After reading some reviews of both the Phoenix and Gemini versions of the Thomas Cook A330, i settled on the Phoenix and have not been disappointed!
Meridiana MD80! I'm a big fan of the mad-dog and she's in the colours of a European carrier... Need i say more? A stunning model all round!
Etihad 787-9, beautifully made model, gorgeous colours, gorgeous mould, not a single flaw to be found!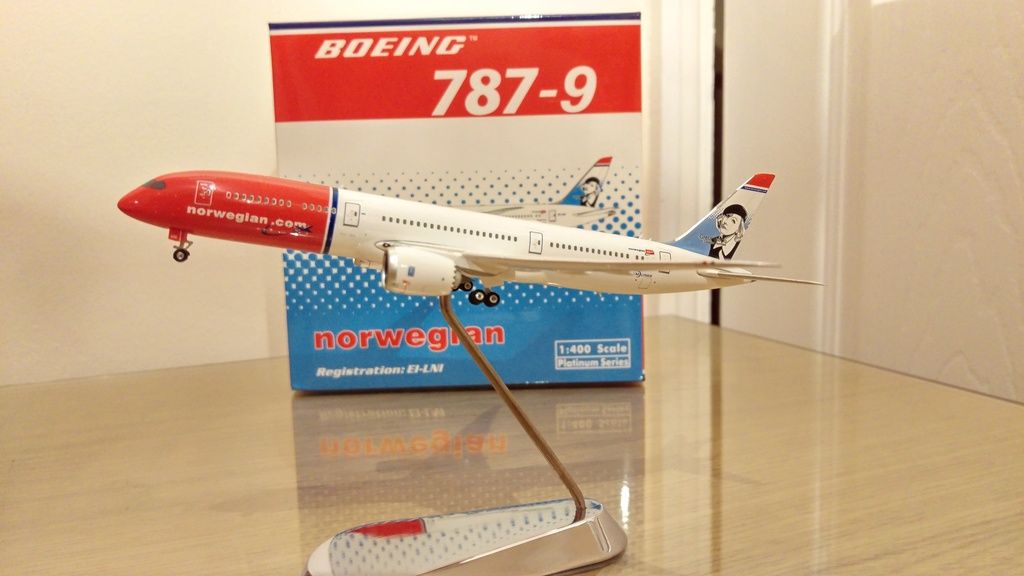 Norwegian 787-9, the Phoenix version... I can't tell you how disappointed i am by Gemini's lackluster efforts to reproduce this model with a good degree of quality, so who better to turn to than Phoenix! Greta Garbo looking her finest emblazoned on the fin of this beauty!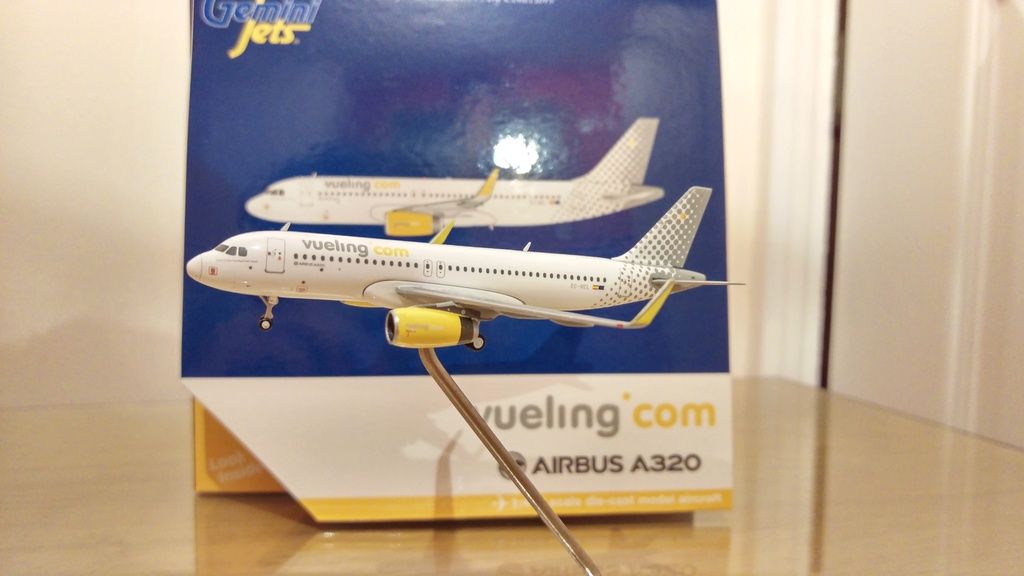 Vueling A320, pre-ordered from Airspotters, gorgeous model and none of the issues pointed out by one of the fantastic model reviewers on the site! (hint hint)
And now for the Speedbird's... Brace yourselves!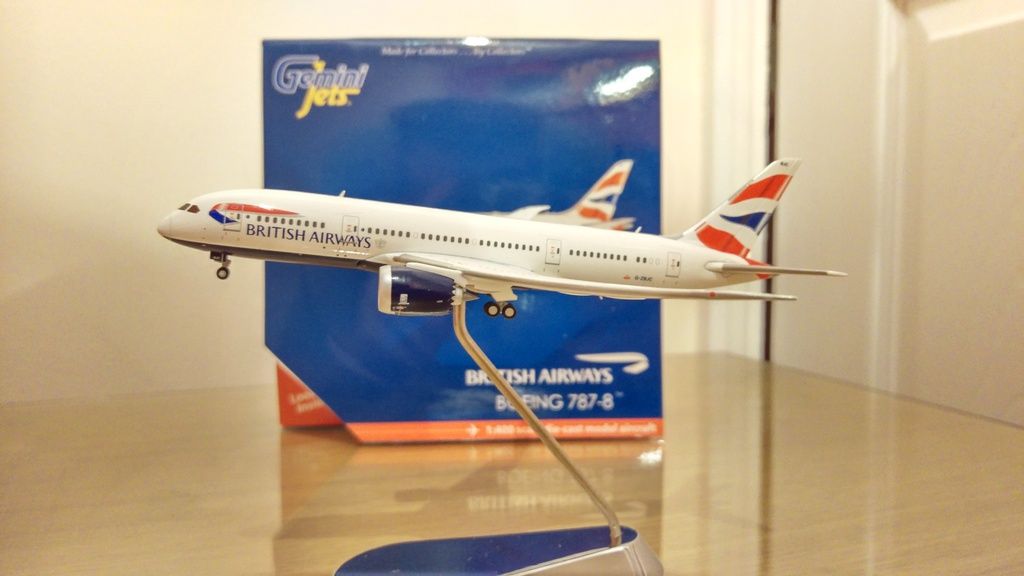 British Airways 787-8 G-ZBJC, Gemini version bought from Airspotters for the princely sum of just £16! and that was brand new! I have no idea why the price was so low but i like it!
BA 777-200ER of the latest Gemini release (G-YMMR) simply stunning and the 3rd BA 777-200ER in the union jack colours in my collection!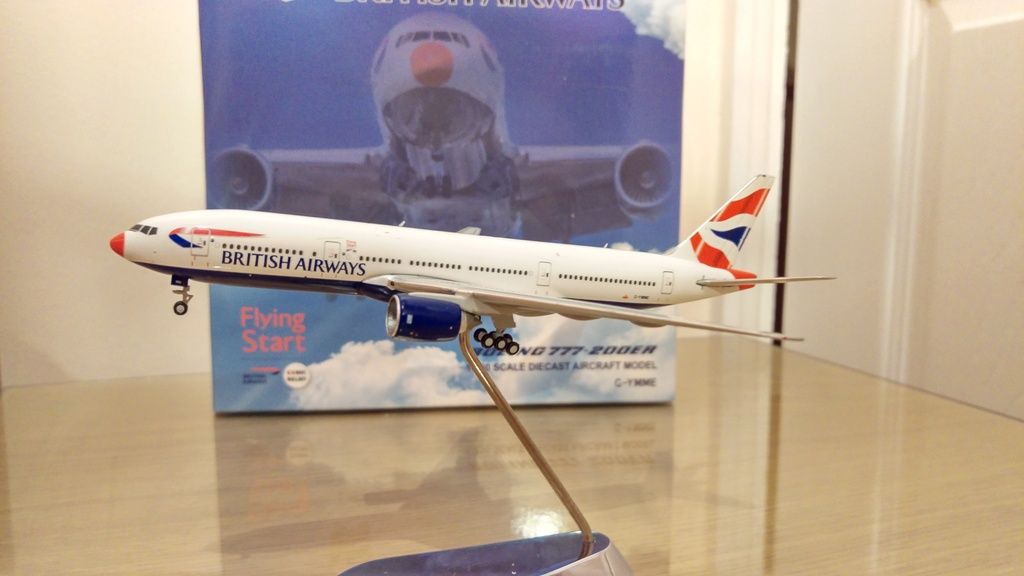 And this is the 4th union jack 772 from BA! (G-YMME) in the "Flying Start" livery with a red nose... This is the JC Wings release and i just couldn't resist, what with them sharing Gemini's mould and all...!
Next up is G-STBG, a BA 777-300ER released not too long ago by Gemini! First in the official livery (i have the original release G-BAER in a semi-fictional paint scheme) and it's a true beauty to behold!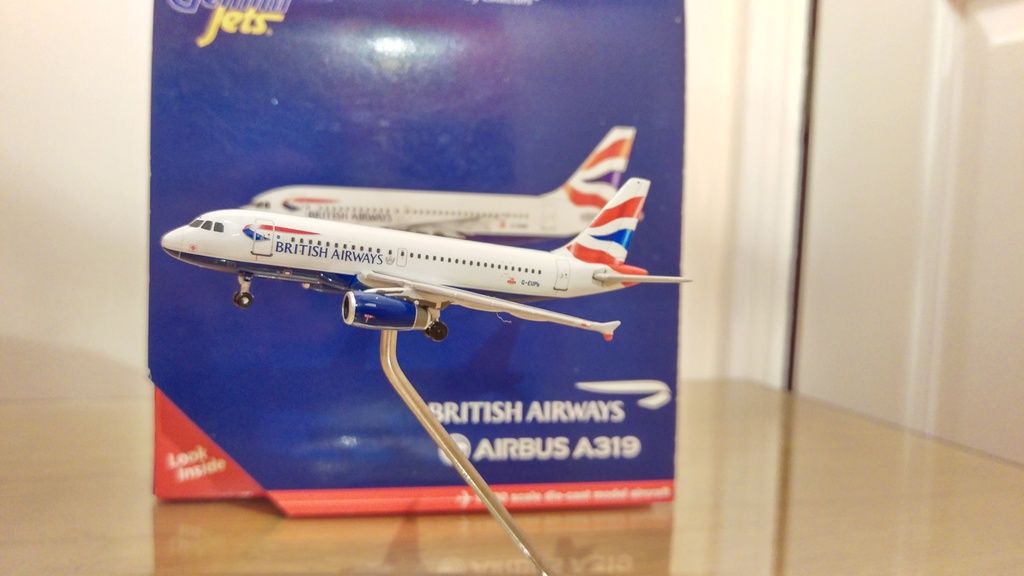 Rounding off this treasure trove of models is G-EUPB from Gemini, one small criticism with this one is that the "B" in the registration is in lower case on the port side... Other than that, it is simply gorgeous!
That's all from me for now, i have a few eBay items in the pipeline so you might see a few more before i return to the UAE!