Here are three news additions to the collection, all Gemini Jets. My goal is to do with Airbus, and to an extent Douglas/MD, what I did with the Boeing birds. I want to have a representation of at least one model of each manufacturer's airliner. Then I can go from there.
To add to my A380, A340 and A321 a Delta Airbus A330-300 N822NW.
A Continental MD-80/82.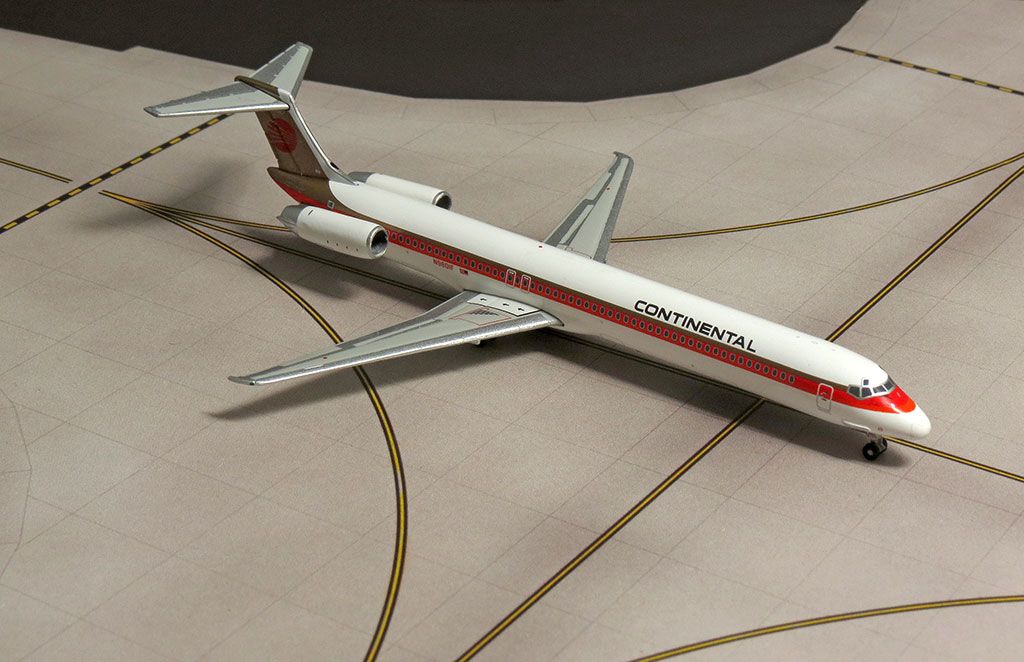 This one was one I found for a good price and decided to add it. I've come across this bird and its twin for real on numerous occasions. While any 747 gets your attention, this one is maintained so well and with that paint scheme, certainly catches your attention.
I'll post some mish-mashes soon.
Thanks for looking.