Here is my Gemini American B787 9 mish-mash.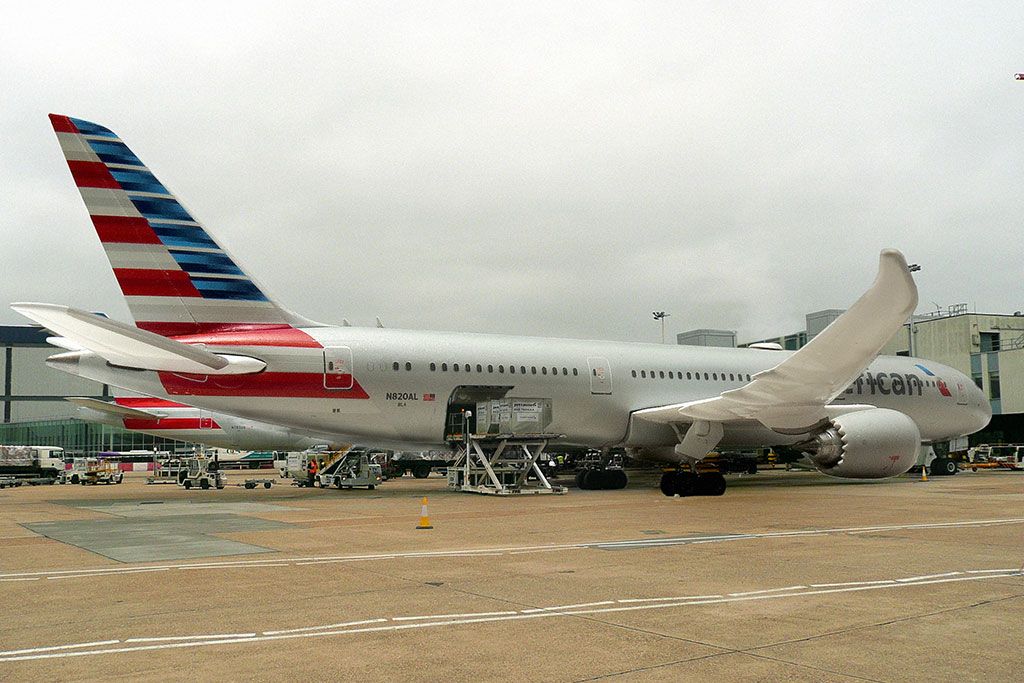 This one is a bit different. The original photo was of an American B787 8. Overlaying the 787 9 gave me a few challenges. The loading door and lift were overlaid over the model, so the Dreamliner fans out there may notice the hatch might be somewhat out of place compared to the wing. The slight offset of the Gemini wing cradle can appear very apparent when compared to GSE in a photo like this.
As I posted earlier, I used to do a lot of these photo combos in my past job. If anyone has any questions about how they are done, or want to try doing some with your own models, please let me know. I'll try to help you get started, or answer your questions. It can be a fun addition to your collection hobby.
Thanks for your comments, they are always welcome.