Sounds to me like Gerard wants to see more Aer Lingus.
"This is not just an airline, this is Aer Lingus". This was the slogan of Aer Lingus for years. Aer Lingus started operations on May 27, 1936 flying only one De Havilland Dragon from Dublin. I cannot find any pictures of the original. People often wonder where such an unusual name comes from, when translated from Irish, Aer Lingus means Air Fleet.
This picture of the DC-3 "Gooneybird" (See Doc, you're not the only one with a funny moniker!) was taken on July 3rd, 1956 in Newcastle, England.
Here is Flyingdoc's favorite airplane. Or at least one of them. This ATL-98 was taken at London Gatwick in 1960.
In 1947 the carrier's growth soared to such heights that it was time for new routes. This decision would change Aer Lingus forever. Aerlinte Eireann had a fleet of 5 Lockheed Constellations to operate transatlantic routes - this is key in the airline's business today. Over the years the two companies grew close and in 1960 they merged under the new moniker of "Aer Lingus - Irish National Airlines".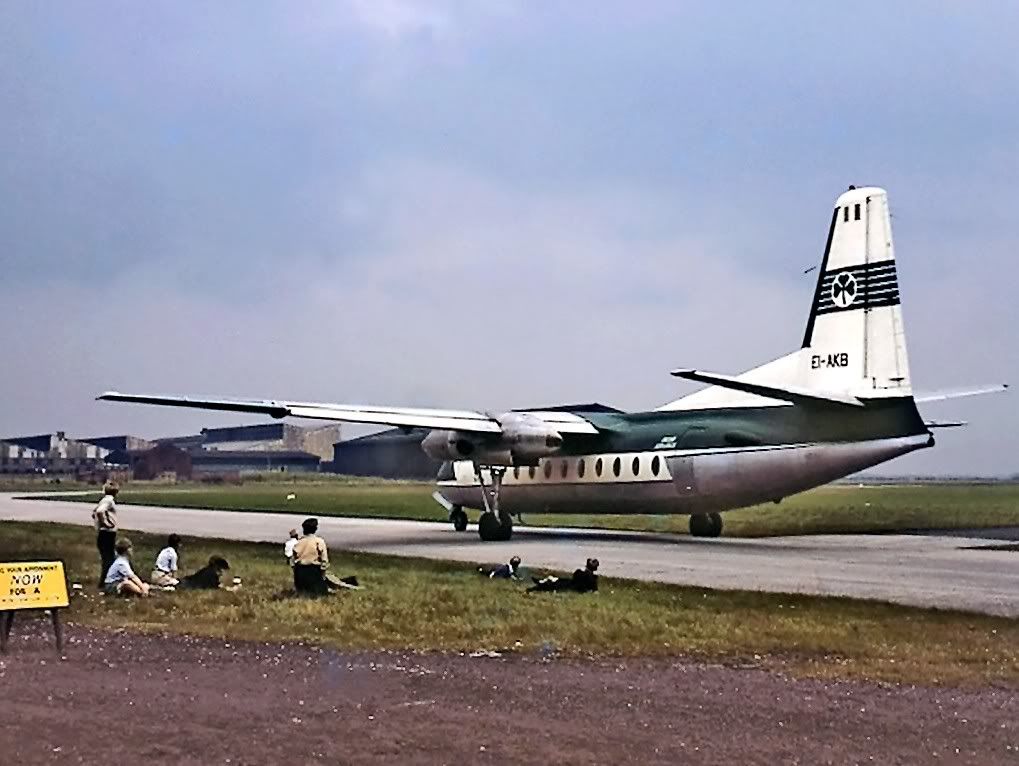 What a cool picture of this F-27 from summer 1962 in Blackpool-Squires Gate, England. Ah the simpler times, no security worries. I remember those days.
In 1965 Aer Lingus started service with the BAC-111 aircraft. They flew for over 26 years as the workhorse for the famed airline.
In 1969 they started Boeing 737 service.
Here is the Vickers Viscount in Dublin, Ireland in 1969. Can you say classic?

The first Boeing 747 was delivered to Aer Lingus on April 5th, 1971 with service from Dublin to New York's John F. Kennedy International. This picture is a wonderfully 'classic' one with the Trans World Airlines Boeing 747 in the background with my favorite "Twin globes" livery.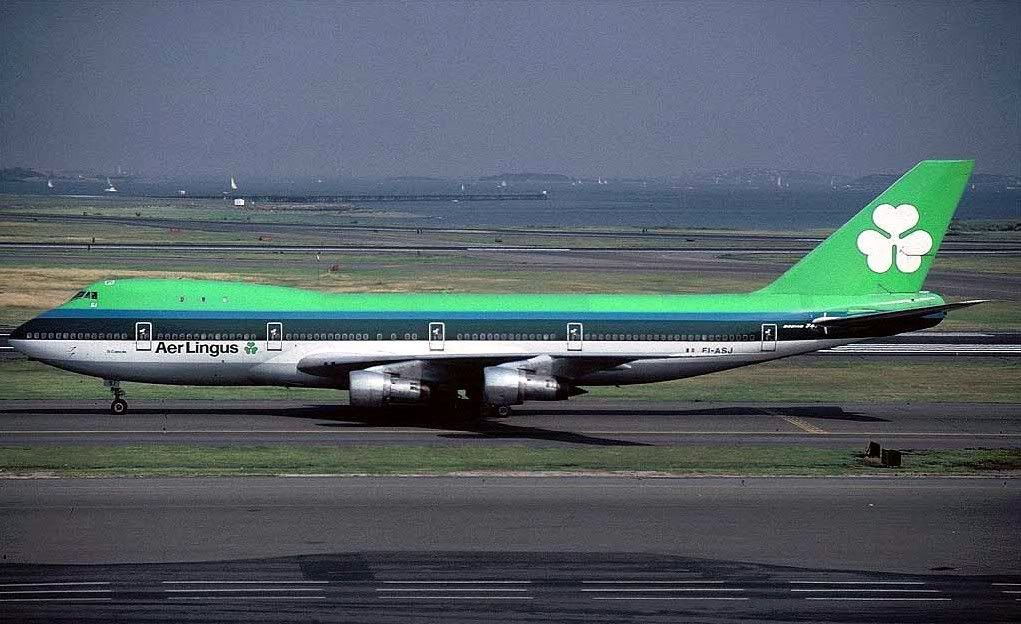 Here is the green monster in the land of the green monster. Boston, Massachusetts. This was taken in July 29, 1988.
How could I have had a classic airline/aeroplane post without a 707? This was taken in May of 1981 at Paris Charles de Gaulle International Airport. This is the Boeing 707-348C.
I am glad to hear you guys still enjoy my retro ramblings. I thought I may have been doing this in vain as I might have been boring you.