Ural Airlines A321 bird strike.
---
An
Ural Airlines A321
landed crashing in a cornfield near Moscow "Zhukovsky" airport after a Seagulls bird strike.
VQ-BOZ, with 234 people on board, Moscow - Crimea route, few minutes after takeoff suffered a bird strike damaging both engines: the pilots performed an emergency landing.
It seems there are no injuries.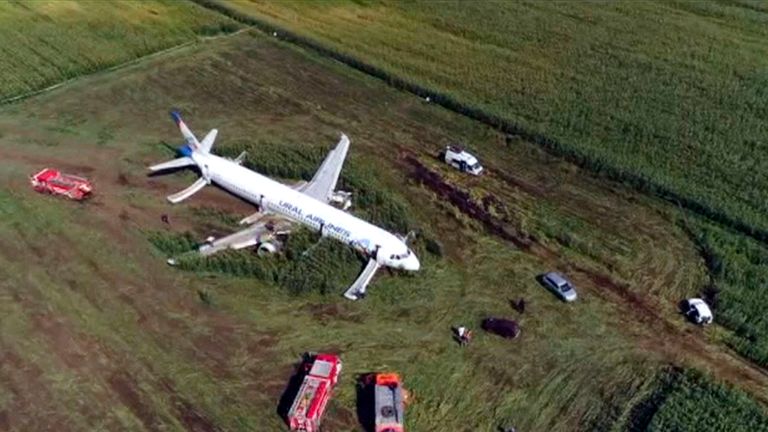 __________________
My collection:
http://www.wings900.com/modeldatabas...ion-16877.html
My new battle is for Neos B737-800WL
Charter airlines lover

I desperately want...all charter airlines still missing!
Primera, Monarch, airberlin, XL Airways France, Germania, Small Planet, WOW, Aigle Azur, Sterling, Thomas Cook, Adria, Air Italy/Meridiana...R.I.P.
The sky is not the same without you!