Ciao to all.
These, in four pics, the main steps of human history: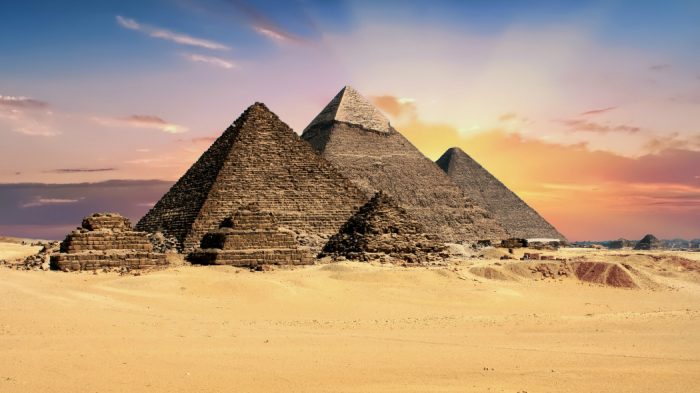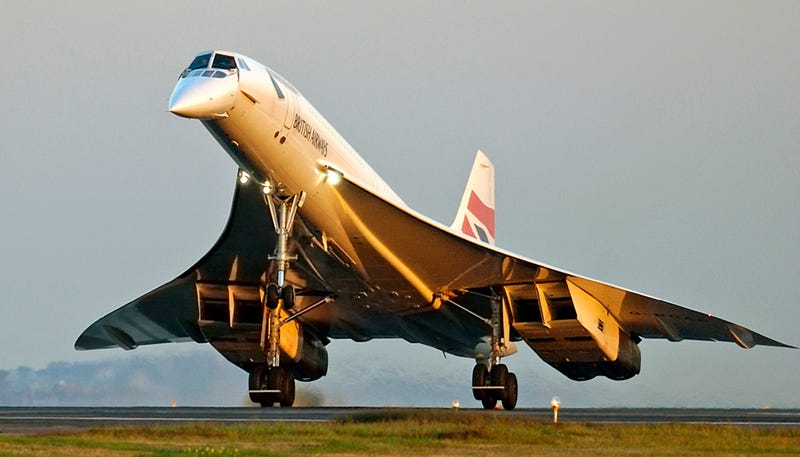 Egyptian pyramids (3000 B.C.), Cristoforo Colombo and the discover of America (1492 A.D.), Apollo 11 and the first man on the Moon, Neil Armstrong (July 20th 1969), Aerospatiale-BAC Concorde (1969-2003).
Why i started from the pyramids to arrive to the Concorde? Because humanity, as Neil Armstrong said while putting his foot on the Moon surface, always made "giant leaps".
At least until Concorde. In 1969 aeronautica engineers and two entire states, UK and France, had to solve seemingly unsolvable problems to make Concorde and "bird" able to fly (important to know that the Tu-144 performed the first flight two months before Concorde, but it wasn't a success like the British/French supersonic airplane).
My question is: we landed on the Moon in 1969 and a supersonic commercial airplane exceeded Mach 2.0 speed in 1970. First commercial flight in 1970, interrupted service until July 25th 2000, when an Air France Concorde crashed burning soon after take off because of a small titanium metal strip lost by a Northwest DC-10 that took off just before the Concorde, and being sucked in by one of the engines. 113 dead.
Tragic accident, and not because of a Concorde failure or problem...just the Fate.
In October 24th 2003 the Concorde performed the last passenger flight and November 26th the supersonic bird performed the last flight.
2003: 16 years have passed and to date there are no supersonic birds replacing the Concorde in passenger flights. There are many project, some really "stupid" (apologize mmp-ace...), many incredible proposals - but only on the paper (like Boeing 2707 for 277 passengers, flying up to Mach 2.7) and a great project by Boeing proposed in 2001 and abandoned in 2002 replaced by the B787 Dreamliner project.
In fact in 2001 Boeing announced the Sonic Cruiser project: 60 meters long, cruising speed Mach 0.98, 250 passengers. I remember that Boeing put a lot of emphasis on the Sonic Cruiser, a kind of spaceship, something really new in the civil aviation panorama; if realized, this would have been a real Concorde replacement and a real forward step in technology and civil aeronautical engineering. But this great airplane has never seen light: too much cost, few interest by airlines ("low demand", like Herpa and the B737 classic...
) focused on the A3XX, then called A380. Airlines were not interested in a too much expensive, polluting, with relatively few load airplane, but their interested was all for the giant A380, an airplane that performed the first flight in 2005 and that in 2021 will end the production...irony of Fate.
Pyramids, Cristoforo Colombo, Armstrong and Concorde: after, nothing.
Still today the Egyptian Pyramids are a mystere; Cristoforo Colombo sailed to Faro (Portugal) with three small ships (caravelle) without knowing is destiny on the Atlantic Ocean and on the Earth; Apollo 11 crew (Armstrong, Collins, Aldrin) arrived on the Moon and Neil Armstrong was the first man walking on another planet (satellite) different from Earth; the Concorde has been a miracle of the technique and of the aeronautical engineering...so my question is: are all these giant steps a fake? Or we are living in a new Middle Age? Because if we aren't able to build a new supersonic passenger airplane, then the Pyramids were built by Aliens, Cristoforo Colombo had a modern radar in his three caravelle's, Apollo 11 never landed on the Moon and Stanley Kubrick created everything to make it possible in a theater!
But since i think that Pyramids have been built by Egyptians, Colombo had an extreme courage and Neil Armstrong has been one of the most important men of the humanity, i also think that we have never replaced Concorde because there is an economic and social inertia. Look at the Space Shuttle: a wonderful project for USA and the entire world, the only spacecraft able to make International Space Station possible, and since 2011 (the last flight), USA still don't have their own spacecraft. Incredible!
Boeing abandoned the Sonic Cruiser project and what the replacement was? The Dreamliner. Beautiful airplane but nothing new, nothing like Concorde!
Let me share some projects:
Concorde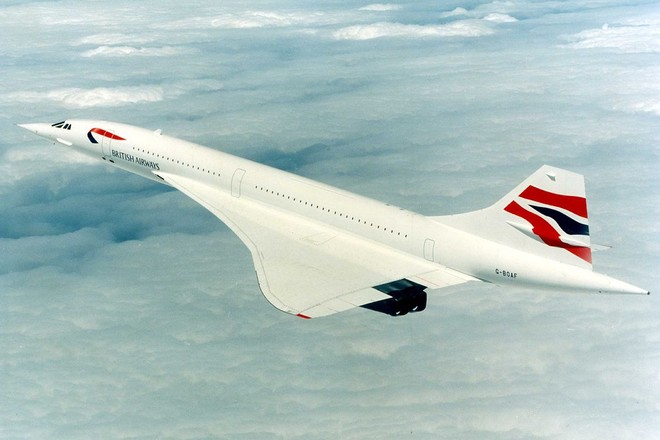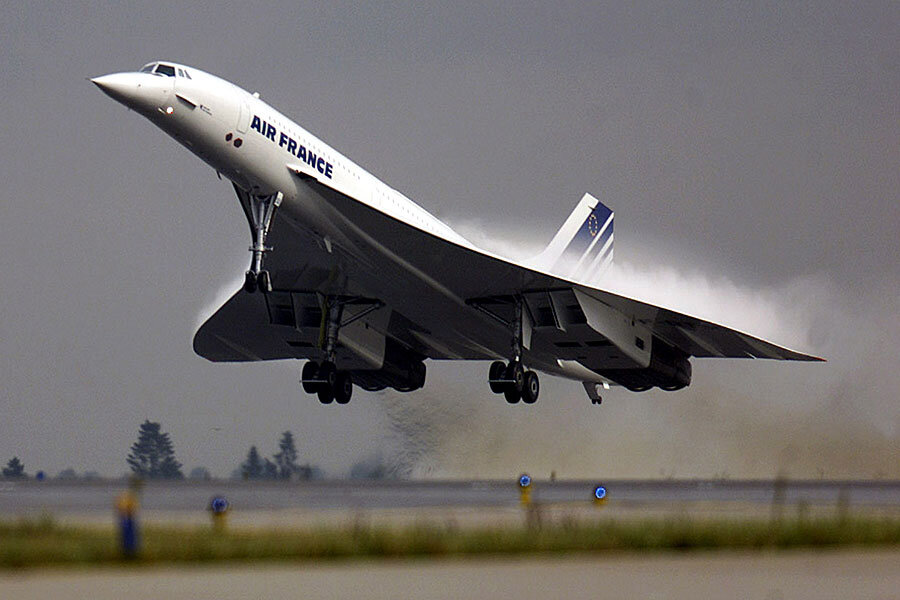 Tu-144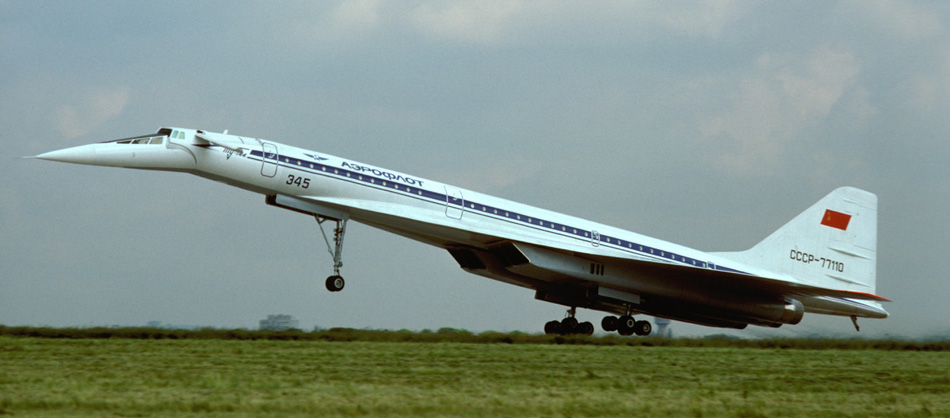 Boeing SST (1970)
Boeing Sonic Cruiser (2001)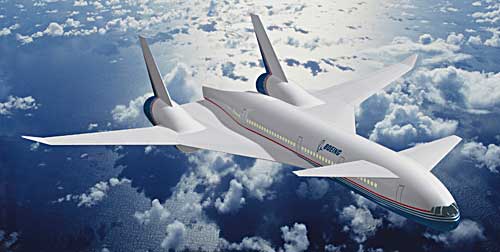 Now look at these projects...
...and so on. Honestly speaking they seem like "Manga", something to play with civil aviation world and not a real study on how to replace the Concorde after 50 years from its first flight and 16 years from the last flight. Costs (of course), technology (of course), utility (of course), pollution (of course) and almost 100 other problems/considerations about a new, big supersonic civil airplane: but don't forget that Concorde was a first class airplane with first class service and first class tickets, but each flight was full! I am sure that a new Concorde (and the Sonic Cruiser, if realized) would be an immense success! Think that in the next years a modern "Titanic" cruise ship will start to sail the sea...or re-start, after 107 years from the tragedy of the first "Titanic".
The last serious study has been the Sonic Cruiser, something Boeing was really considering to realize but then they have looked wrong for the future switching to the more "normal" Dreamliner. Boeing considered the A380 a great competitor and they had a lack of courage, abandoning an expensive but visionary project!
And, without courage, good "vision" of the future and a good dose of madness, who would have built the Pyramids, who would have discovered America, who would have landed on the Moon and who would have built the amazing, iconic Concorde?