Amongst other things, I am a big fan of Tintin - Georges Herge's comic hero. Recently I discovered that Herge (who was legendary for reproducing accurately aeroplanes and automobiles in his books) produced a series of encyclopaedias in the 1950's called "
Voir et Savoir
" - Look and Learn.
He produced 2 such albums chronicling aviation (others were devoted to ballooning, steam engines, automobiles, and ships). The first was devoted to the warplanes of 1939-1945 and the second to the beginnings of aviation in the 20th century until 1914. Both were produced in collaboration with artist Jacques Martin. The first was released in 1953 and was available from the Tintin Boutique in Paris. This was a shop that sold Tintin merchandise but many items were not sold for money, but rather in return for "Tintin Coupons" that were found in other items of produce.
One could "purchase" the album, into which a series of "chromo's" could be pasted. Historical information and specifications for the aircraft could be found in the album and there were 60 chromo's in all.
I thought I might share some of these beautiful illustrations with you. Enjoy!!
#1-10
Gloster Gladiator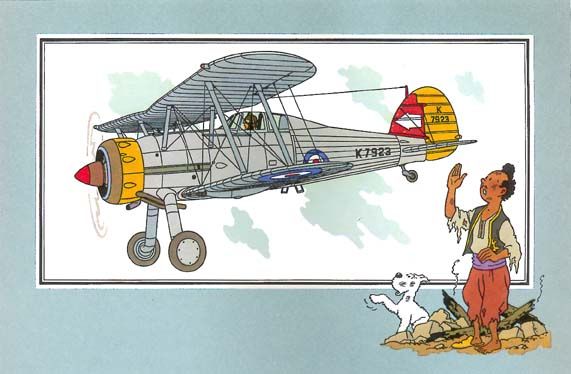 Henschell HS-123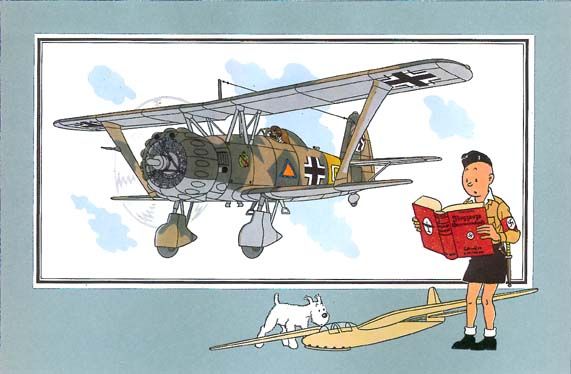 CANT Z-506B Heron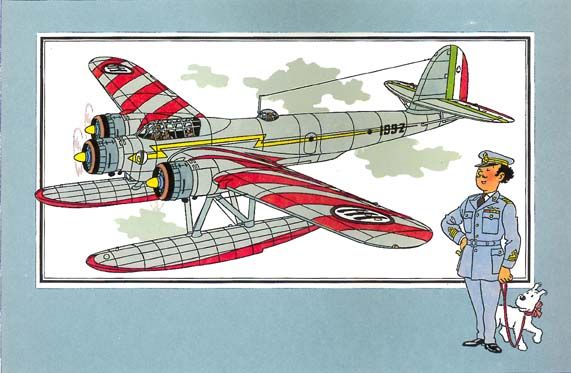 Vickers Wellington
Fairey Battle
Supermarine Spitfire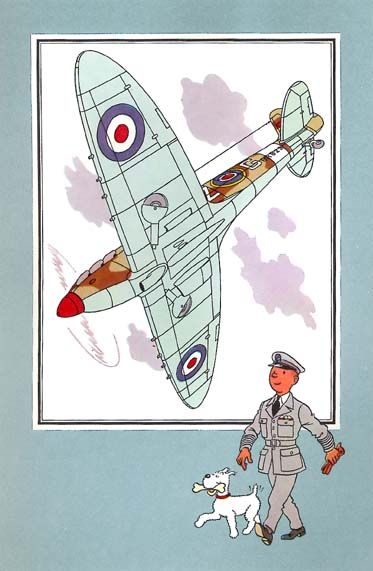 Fieseler Storch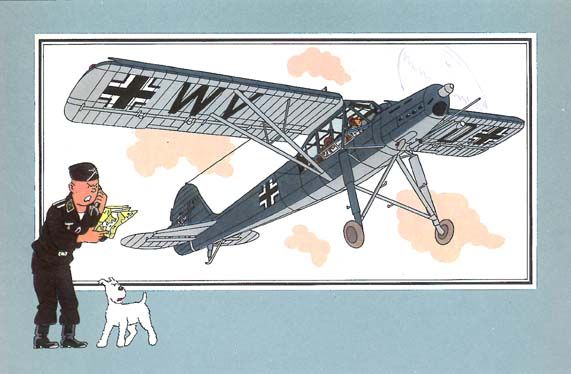 Hawker Hurricane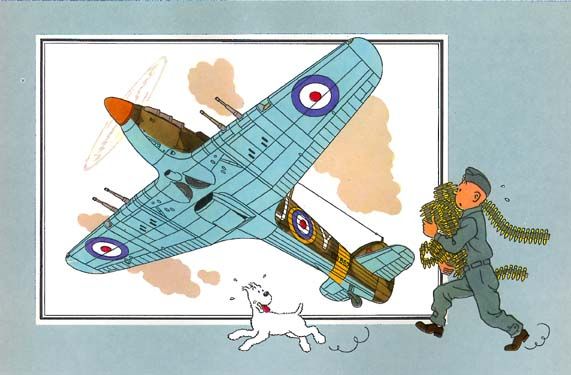 Fiat G.50 Freccia
Morane-Saulner MS-406