Italo Balbo:
he was an Italian political, military and aviator during the Fascist Period. He was governor of Libya. He partecipated to the "aviation cruise of the Western Mediterranean" (1928) and to the "aviation cruise of the Eastern Mediterranean" (1929); he led two transatlantic flights in formation: the "cruise transatlantic flight Italy-Brazil" in 1930 with 12 Savoia-Marchetti S.55A seaplanes, and the "air cruise of the Decades", with 25 Savoia-Marchetti S.55X seaplanes, to celebrate the tenth anniversary of the Italian Royal Air Force, during the Century of Progress, the World Fair that was held in Chicago in 1933-34
In June 28th 1940, Italo Balbo was shot down over Tobruk by British anti-aircraft. This is what Sir Arthur Laymore (Air Officer-Commander-in-Chief British Royal Air Force) written about him:
" British forces express their sincere mourning for the death of Air Marshal Italo Balbo, a great leader and a brave airman whom i knew personally, and the fate placed upfield."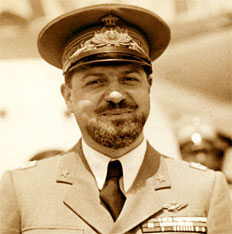 His uniform: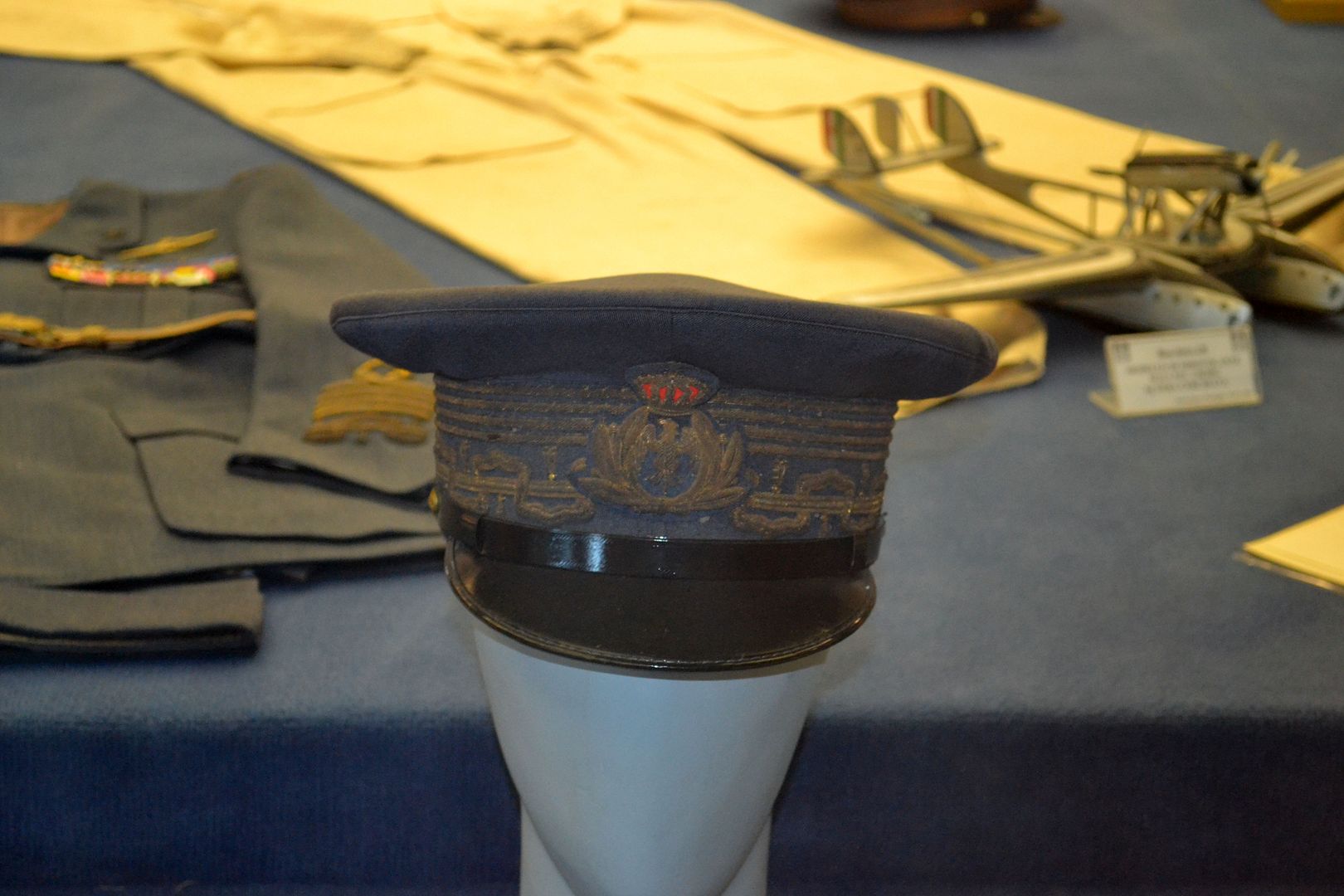 A sword donated by Giuseppe Garibaldi to Italo Balbo: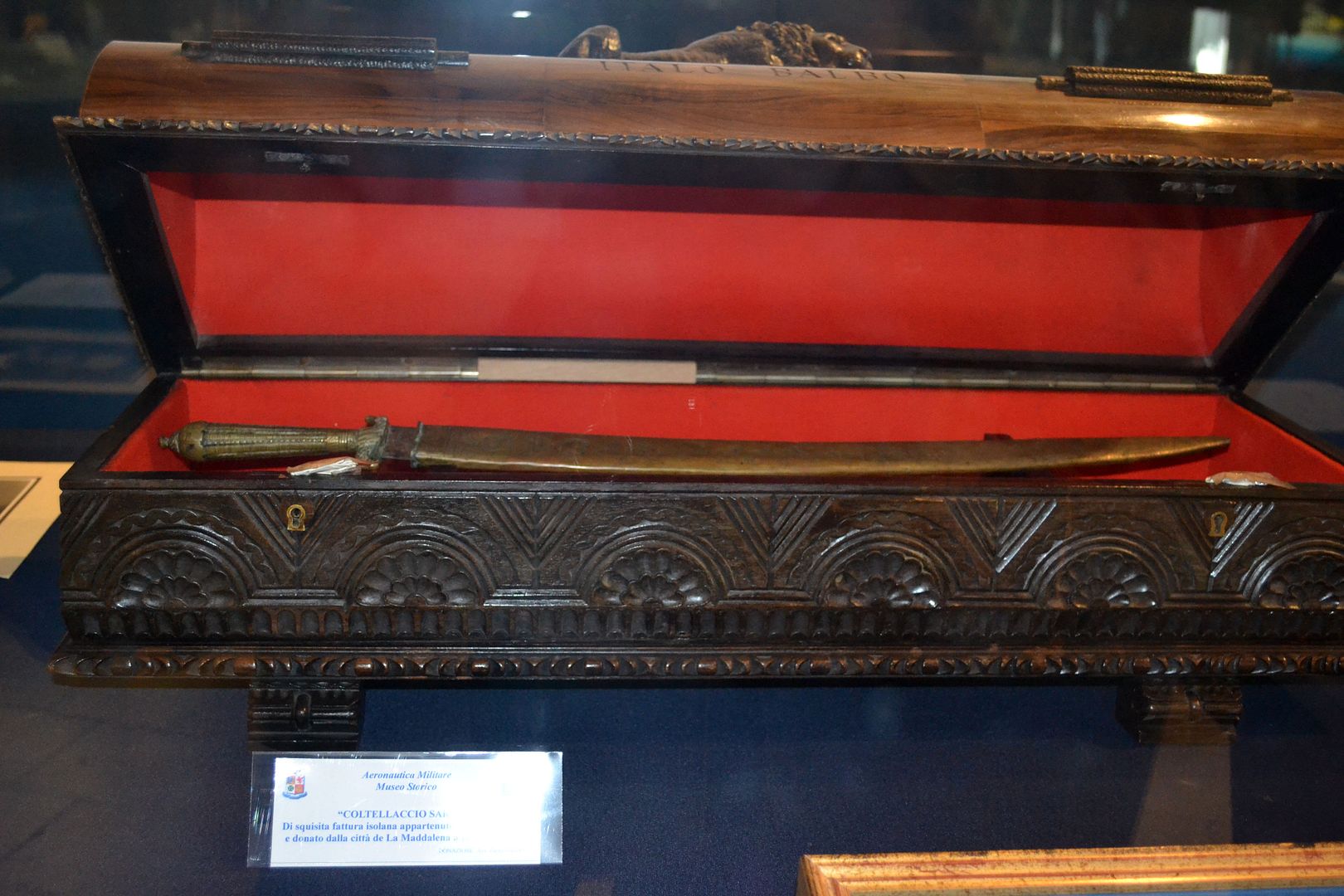 A letter of Gabriele D'Annunzio to Italo Balbo:
A photo and a letter of Louis Bleriot to Italo Balbo: