just finished!
i flew on her sistership JA8150 two years ago on a short hop from Japan to Taiwan so i figured if i ever see this kit being sold ill snatch it up. turns out my local hobby store had it stashed away unnoticed until i dug through the piles of models and found it! plus a 20% discount to make me even happier
made my own custom detail decals for this bird and tried out a new technique of filling in window holes so it looks like theres glass! cool
one standard promo shot.
and the rest are quickie snaps
dont know if you can see each window filled in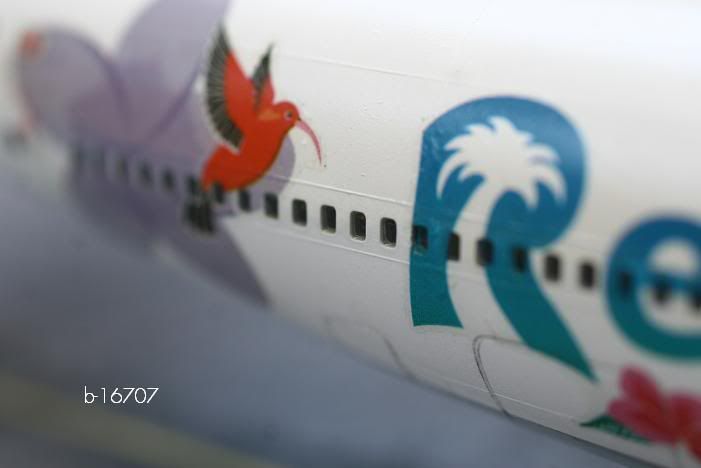 overexposed it so you can see some detail inside the engine
i love the scheme!