Nimbus International Airport (IATA: YNI, ICAO: CYNI) is a new international airport based near Vancouver, Canada.
The airport is served by the following airlines:
American Airlines from Phoenix operating the Boeing 737-800
Delta Airlines from Los Angeles operating the Airbus A321-200
Air Canada from Toronto operating the Boeing 787-8
Northwest from Detroit and Minneapolis-St. Paul operating the Boeing 787-8
La Compagnie from Paris-CDG (with an intermediate stop at Montreal-Mirabel) operating the Boeing 757
Virgin Atlantic from London Heathrow operating the Boeing 787-9
Thai Airways from Bangkok Suvarnabhumi operating a mix of Boeing 777-300ER and Airbus A340-600 aircraft
Jin Air from Seoul and Jeju International operating the Boeing 777-200
Cargo airline BAX Global also has two DC-8 aircraft based at the airport. A Boeing 727 of Pan American World Airways is also based at the airport, for historical charter flights.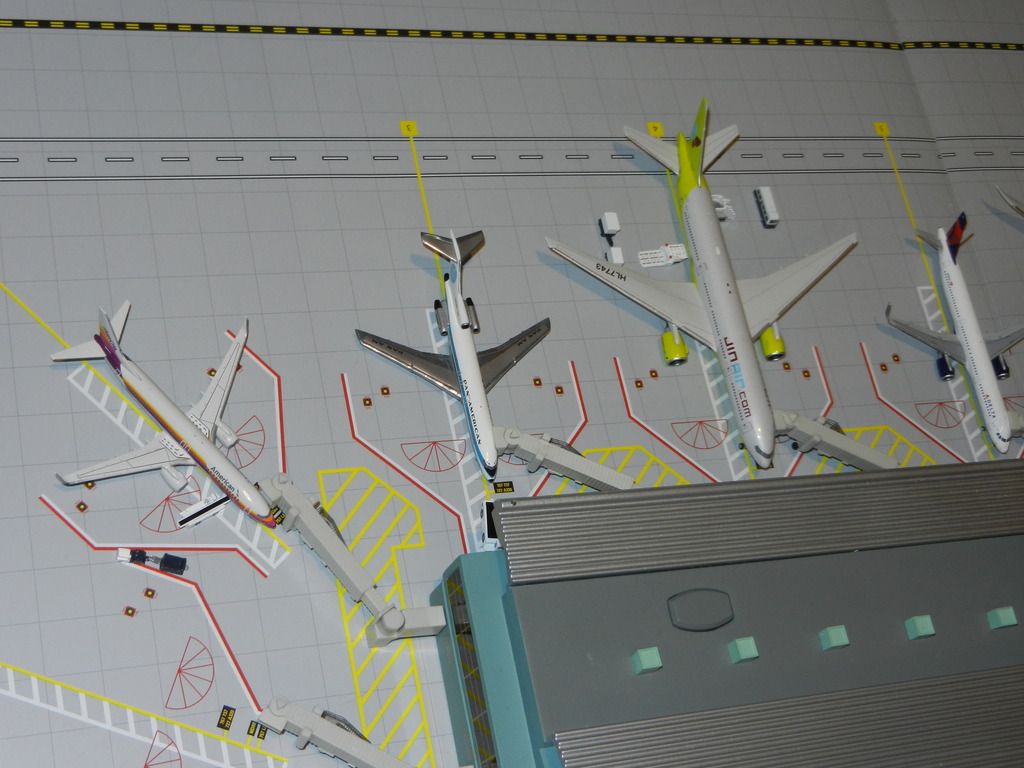 Jin Air is the most recent arrival at YNI, with their first foray into the transpacific market.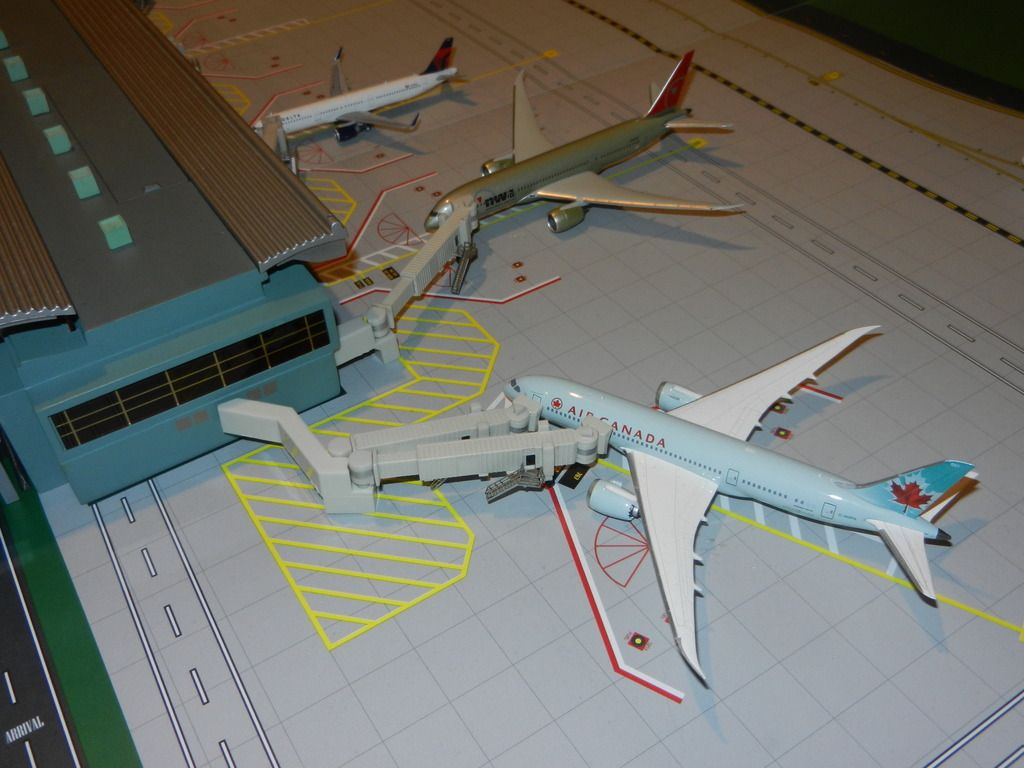 Northwest has also made a major move into the Canadian market with their new routes.
Northwest is offering the highest levels of service on their brand-new 787 aircraft. Passengers in both business, premium economy and economy have access to updated meals and IFE. Northwest has most recently added live inflight radio. Passengers in all classes can listen to radio stations worldwide, from local CBC radio to American channels such as WZAZ Chicago and more.
More images coming soon! Bonus points to whoever catches the Airplane! reference.