couple of quickie snaps.
i was totally sick today so had nothing to do at home except give a model some loving. so i upgraded my il96 (ebay purchase for those wondering). you know me, i love my russians and this guy was a welcomed addition!
im hoping to obtain more of these somewhere so i can make a cubana, a alant soyuz and a russian govt transport versions but for now ill settle with this.
added some custom decals, chromed up the engine inlets, 747 modded gears, custom gear doors, and bare metal on the leading edges. i decided to do the engine inlets because my model came with one a bare plastic unpainted (poor quality control)! my stand is useless now because like the a340, this dude has a center gear.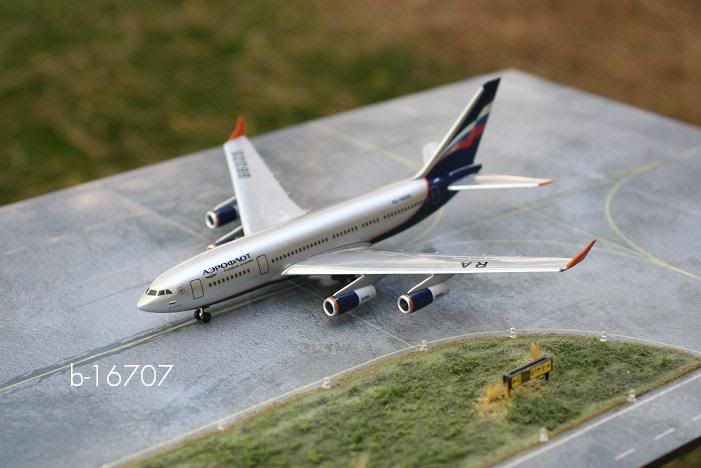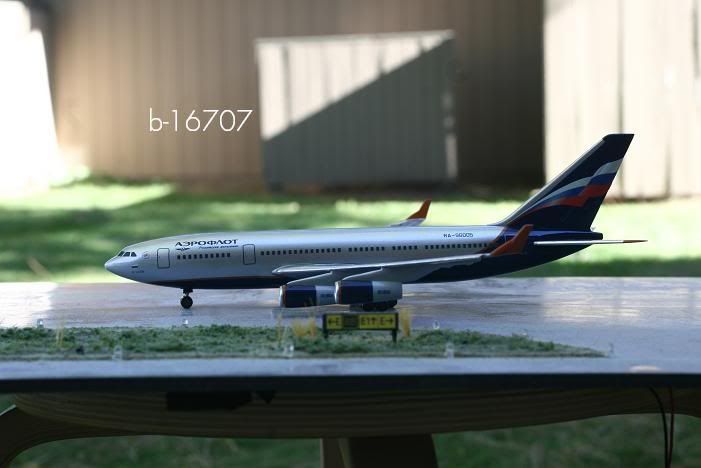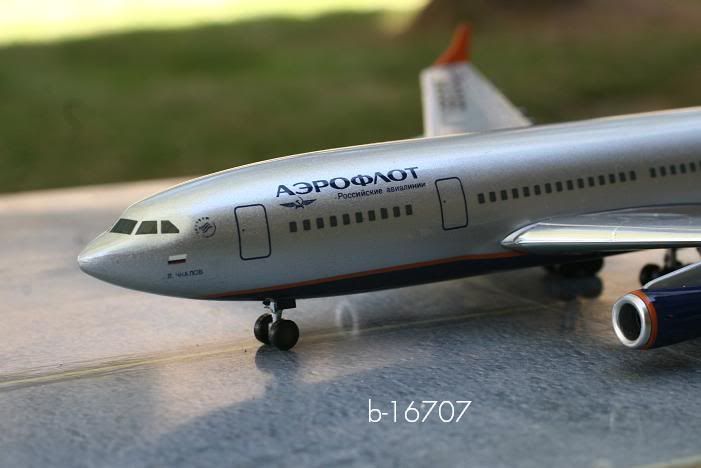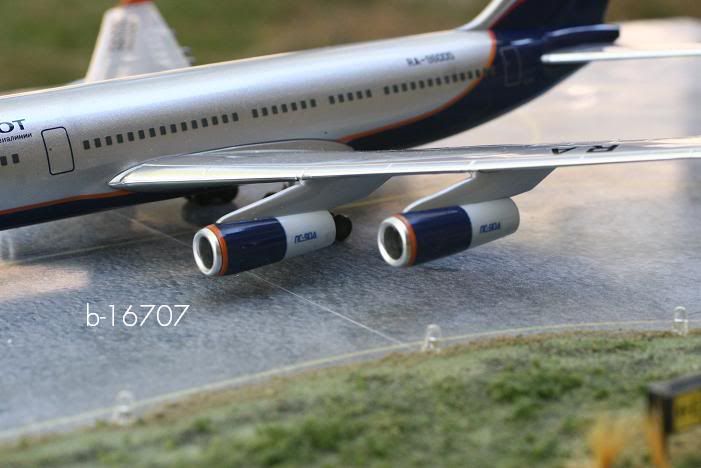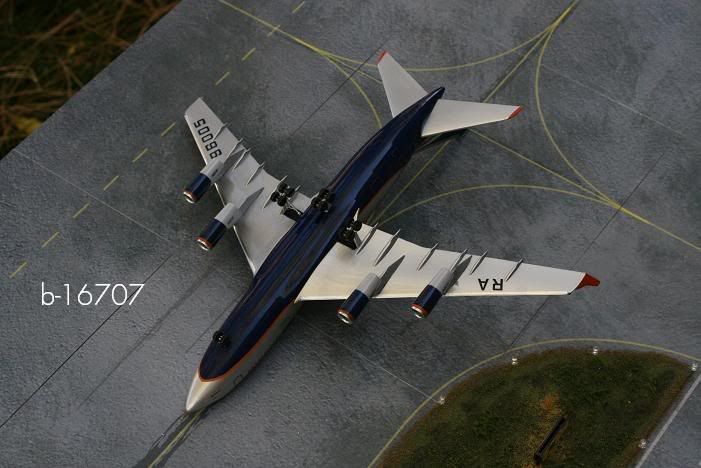 and a quick size comparison with another beloved arrival of mine! though hogan a380s have a tail heavy problem...need to correct the gears but im too lazy right now. great model though