Ciao my dear friends and Merry Christmas to everyone.
I received many news and i prepared the airplanes and the table on the balcony to make some photos with the wonderful natural sunlight; my dear cat Isidoro wanted to participate, very interested in these models but one in particular...
Look at it, very cool!
The many news

Isidoro walks on the table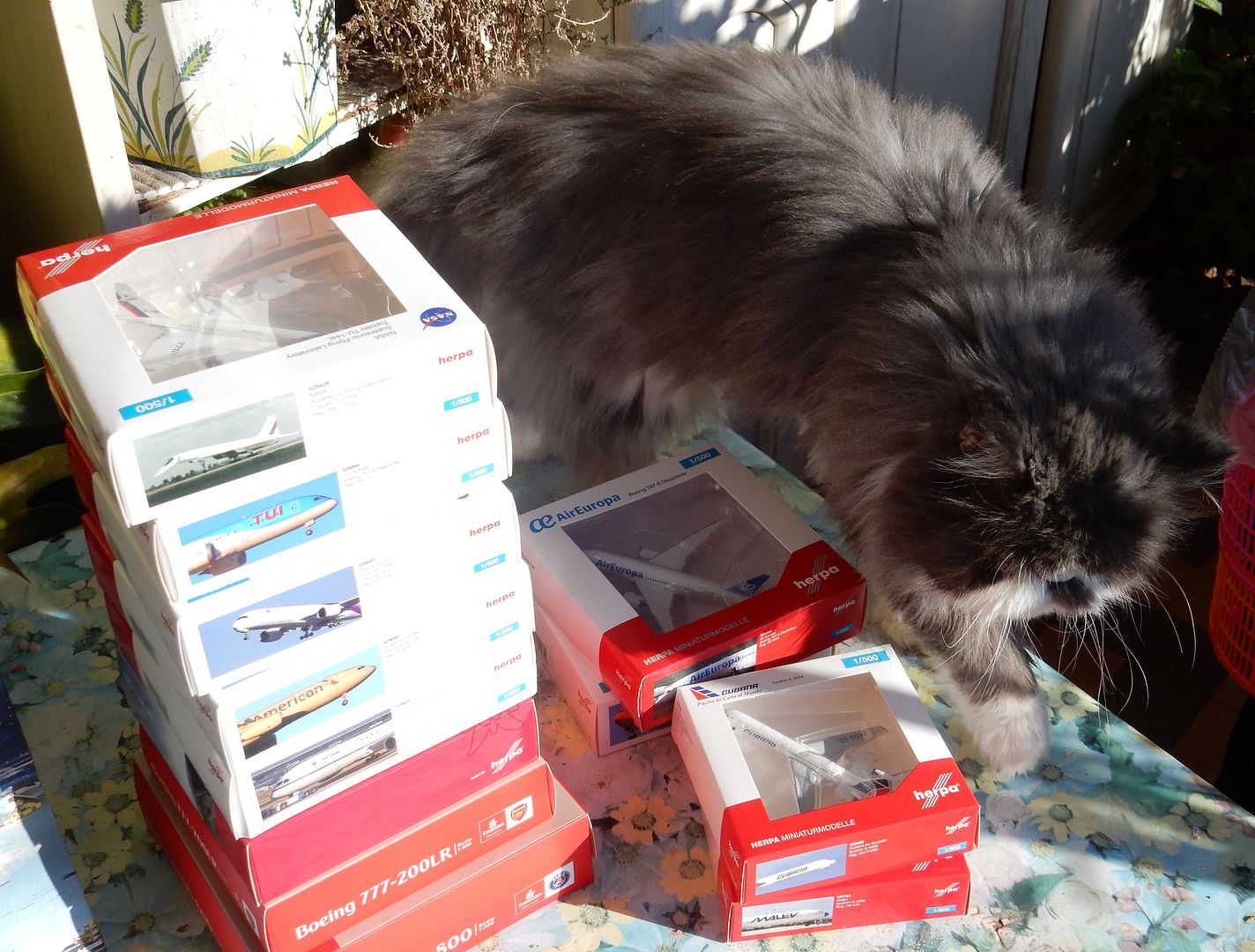 but cats are very discreet and he seems no to be interested
then he arrives at the real "cool things", airplane models!