Quote:
Originally Posted by
Leonardo Mello

Nice, great catch! Didn't know.
I wonder why also release it in 1:300...
That's because its not really as nice as you might think. Here's a better look at it - the A320 in 1:500 form.
And here's its modern equivalent in 1:300 from the recent F-Toys LCC airlines release - that one is 5 A320 and 1 Q400, all 1:500 scale.
There are 3 good reasons why the A320 is released in 1:300. F-Toys makes trade models in 3 size ranges - 1:144 for the fighter planes/WWII Warbirds, 1:300 for stuff like the C-130s, and 1:500 for the big airliners, and they usually sell them in a "blind box" within a tray of 10 models (the idea is that you keep buying models until you get the one you want, or trade with friends - hence, the term trade model). Here's how the 1:500 A320 fills up the box: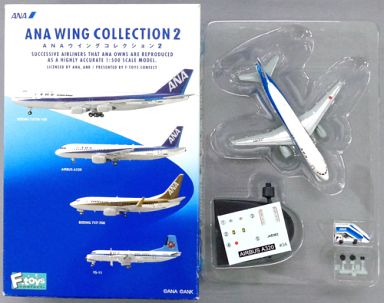 And here's how it fills up the box when the model is scaled at 1:300 - the boxes are exactly the same size.
Smaller models means lighter/rattlier box, so its easier to guess. The second reason is that smaller scale means smaller details, which pushes up production costs. It also mean that the ABS molding process fails more often, translating to more rejections at the factory. My guess is that someone in Osaka (where F-Toys is based) figured out that the A320 is easier/cheaper to produce in 1:300, and decided to scale it up so it'll look good next to the C-130s, the YS-11s and the Q400s.
Of course, it does not explain why they stuck with 1:500 for the Boeing 737-800, which looks ridiculously small coming out of the box...